The tech industry has seen a wave of layoffs in the last year, as big tech companies such as Google, Microsoft, Amazon, and others let go of more than 100,000 employees. The job cuts come amid an uncertain economic landscape that has seen digital advertisers cutting back on spending and rising inflation curbing consumer spending.
Microsoft announced 10,000 layoffs on Wednesday while Amazon began a fresh round of job cuts that are expected to eliminate more than 18,000 employees – its most significant workforce reduction in the company's 28-year history. Overall, this marks one of the biggest layoffs ever seen in the tech industry and shows how these big players are struggling to adapt to a new reality.
The sudden surge in layoffs has been hard for affected workers and their families who may be facing financial hardship or anxiety about their prospects. While many former employees have found success by starting their businesses or pivoting into different areas, there is still no easy answer for those facing unemployment due to the pandemic.
It's clear that these difficult decisions from big tech companies will continue to affect thousands of people and result in huge losses for both workers and businesses alike. With no end yet in sight for the pandemic-related economic slump, we all must work together to help those affected by job losses find new opportunities and avenues of growth.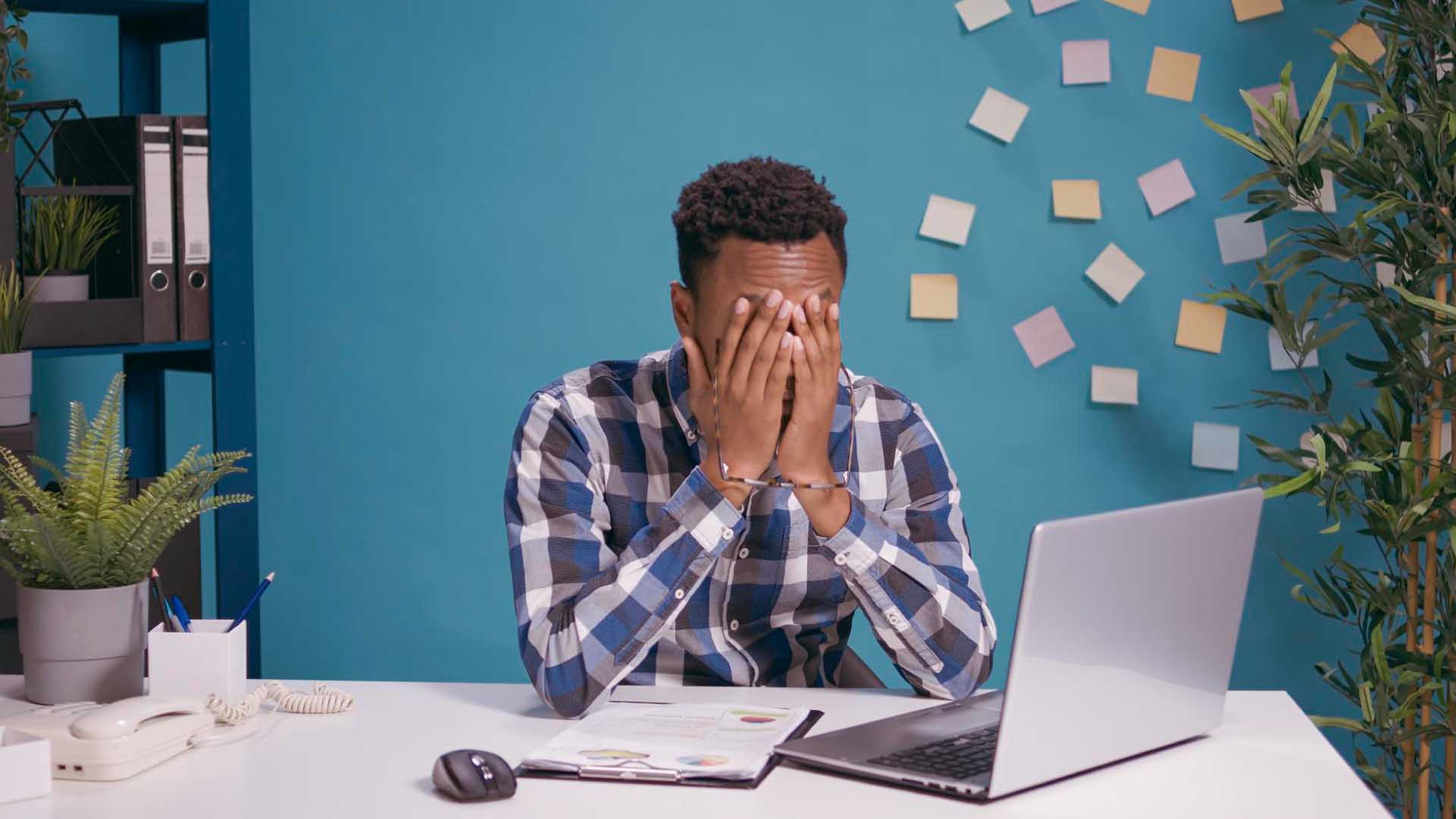 Alphabet, the parent company of Google, has announced that it will cut 12,000 jobs from its workforce. This marks one of the largest layoff rounds in Alphabet's history and is a reflection of the current economic climate that has seen digital advertisers reduce spending and rising inflation erode consumer spending.
The job cuts come on the heels of Google CEO Sundar Pichai's email to staff announcing immediate layoffs in the U.S., with a rollout to other countries taking longer due to local laws and practices. The move follows Alphabet's largely successful avoidance of layoffs until January when it cut 240 employees from its health sciences division, Verily.
Microsoft recently announced that it would be cutting 10,000 jobs from its workforce to brace for slower revenue growth. This is the latest in a string of layoffs across the tech industry. Other companies like Alphabet (Google), Amazon, and more have already cut tens of thousands of positions over the last year.
It will affect up to 5% of its global workforce and cost the business $1.2bn (£972m) in severance and reorganization costs.
Microsoft CEO Satya Nadella said that while customer spending had grown during Covid, more people were now choosing to "exercise caution".
In an email to staff, Nadella acknowledged that this was a difficult decision but stressed that he believes Microsoft will emerge stronger and more competitive as a result. Some employees were notified immediately while others found out later in the week about their job status.
The layoffs are expected to have ripple effects throughout the industry and for those affected by them, who now face financial hardship or anxiety about their prospects.
While some have been able to find success by starting their businesses or pivoting into different areas, there is still no easy answer for those facing unemployment due to the pandemic. Microsoft's decision to downsize its staff serves as yet another reminder of how drastically our lives have changed due to Covid-19 and its lasting economic impacts.
Amazon recently announced that it would be cutting 18,000 jobs from its workforce to meet the changing demands of the retail sector.
"We typically wait to communicate about these outcomes until we can speak with the people who are directly impacted," CEO Andy Jassy wrote in a memo to employees that the company published on its blog. "However, because one of our teammates leaked this information externally, we decided it was better to share this news earlier so you can hear the details directly from me."
Amazon is trimming its headcount after it went on a hiring spree during the Covid-19 pandemic. The company's global workforce swelled to more than 1.6 million by the end of 2021, up from 798,000 in the fourth quarter of 2019.
On January 13th, Crypto.com announced that it would lay off 20% of its workforce. The company had previously employed 2,450 workers, meaning that approximately 490 employees would be affected. This decision comes as a response to the changing market, particularly the collapse of FTX, which led to further cuts.
CEO Kris Marszalek addressed the layoff in a blog post, stating that Crypto.com had grown ambitiously but needed to make changes in response to market pressures. The decision to cut jobs was not taken lightly but was necessary for the company to continue its growth.
All affected personnel have already been notified of the decision, according to Marszalek. Despite this setback, Crypto.com remains committed to its mission of advancing the adoption of cryptocurrency and blockchain technology. The company will continue to focus on building its product offerings and expanding its reach.
Coinbase, one of the world's largest cryptocurrency exchanges, announced on Jan. 10 that it plans to cut about 2,000 jobs, or roughly a fifth of its workforce, as part of its efforts to reduce costs during the ongoing downturn in the cryptocurrency market. The exchange had already cut 18% of its workforce in June 2021, citing the need to manage costs after experiencing rapid growth during the bull market.
CEO Brian Armstrong acknowledged in a phone interview with CNBC at the time that the company should have done more to prepare for the market downturn, but stated that the best course of action now is to react quickly and cut costs where necessary. The latest job cuts are part of this effort and will primarily affect Coinbase's customer support, compliance, and fraud teams.
Coinbase's decision to cut jobs comes amid increased regulatory scrutiny of the cryptocurrency industry, which has led to a decline in trading volumes and prices for many digital assets. The company has also faced criticism for its customer service, with many users reporting long wait times and other issues when trying to contact the exchange for assistance.
Despite these challenges, Coinbase remains one of the most popular and trusted exchanges in the cryptocurrency industry. The company has been expanding its product offerings and services, including the launch of its Coinbase Card, which allows users to spend their cryptocurrency at merchants that accept Visa payments.
Salesforce, a leading software company, has announced that it will cut 7,000 jobs or 10% of its personnel and reduce office space as part of a restructuring plan. The company had more than 79,000 workers as of December, making this one of the largest layoffs in the technology industry.
In a letter to employees, co-CEO Marc Benioff cited the challenging macroeconomic environment and more "measured" purchasing decisions by customers as reasons for the layoffs.
The restructuring plan is expected to generate annual savings of $1 billion, which Salesforce will use to invest in its business, according to the company. However, the layoffs will result in charges of $1 billion to $1.4 billion related to the headcount reductions and $450 million to $650 million related to the office space reductions.
Meta, formerly known as Facebook, made a significant announcement in November 2022 that it would cut 13% of its staff, more than 11,000 employees, marking the company's most massive round of layoffs. The move followed the tech giant's disappointing guidance for the fourth quarter of 2022, which resulted in a one-fourth drop in market cap, pushing the stock to its lowest level since 2016.
During the pandemic, Meta expanded its headcount by about 60%, but it has faced significant challenges. The business has been affected by competition from rivals such as TikTok, a general slowdown in online ad spending, and difficulties stemming from Apple's iOS changes.
As a result, the company was forced to make this "difficult but necessary" decision to restructure and cut jobs.
In October 2022, Twitter underwent a significant restructuring that resulted in the layoff of 3,700 employees. The decision to cut jobs was part of new owner Elon Musk's plans to reduce the company's expenses and remain competitive in the digital landscape that was becoming increasingly dominated by social media platforms like TikTok.
The announcement of the layoffs took many by surprise and created an atmosphere of uncertainty among Twitter's remaining staff. To help ease the burden, Musk, and his team provided generous severance packages and job placement services to those affected. However, the news generated significant backlash from both employees and customers, who expressed their grief on social media.
Twitter's move to cut jobs highlights the importance of agility in today's fast-paced digital landscape. With the competition becoming fiercer by the day, organizations must be willing to adapt and make difficult decisions to remain relevant. It is also crucial for organizations to consider the human cost of such decisions and provide support to those impacted.
While Twitter's future remains uncertain, the company is taking steps to remain competitive by investing in new features and products to attract and retain users. The challenge for the company and its competitors will be to stay ahead of the curve and meet the changing needs of users in an ever-evolving digital world.
Lyft has announced that it will cut approximately 700 jobs, equivalent to 13% of its workforce. In a letter to employees, CEO Logan Green and President John Zimmer cited the potential for a recession in the coming year and increased insurance costs for ride-share services as the reasons for the cuts.
Despite the news, the company pledged to support those affected by offering 10 weeks of pay, health care coverage through the end of April, accelerated equity vesting, and recruiting assistance. Employees who had been with the company for over four years were promised an additional four weeks of pay.
The decision to lay off workers comes at a time when the ride-hailing industry is facing numerous challenges. In addition to the potential for a recession and increasing insurance costs, ride-sharing companies are also grappling with regulatory hurdles and intense competition from rivals like Uber and emerging players like Bird and Lime.
The future of Lyft remains uncertain, but the company has been exploring new business models and partnerships to stay afloat. These include partnerships with automakers to develop autonomous vehicles, as well as an expansion into the delivery space. While the company has faced setbacks and challenges, it remains a major player in the ride-sharing market, and its actions will be closely watched by industry analysts and competitors alike.
The online payments company, Stripe, announced in November that it would lay off about 1,100 employees, which accounts for nearly 14% of its workforce. CEO Patrick Collison stated in a memo to employees that these cuts were necessary due to rising inflation, the possibility of a recession, higher interest rates, energy shocks, tighter investment budgets, and reduced startup funding.
All of these factors signal a change in the economic climate in 2022.
Stripe is known as one of the most valuable privately-held companies in the world, having been valued at $95 billion in 2020. However, in July of 2022, Stripe reportedly lowered its internal valuation to $74 billion, which may have contributed to the decision to cut staff.
According to the memo, affected employees were promised at least six months of salary and health insurance coverage, as well as extended access to Stripe's employee assistance program. Despite the cuts, the company's leadership remains optimistic about Stripe's future and has promised to continue investing in new products and services that help businesses succeed online.
In July of 2022, Canadian-based e-commerce platform Shopify announced it would be laying off 1,000 employees globally—10% of its workforce. This came as the company recognized that the pandemic-driven e-commerce boom was beginning to slow and that a broader pullback in online spending was taking place.
Shopify CEO Tobi Lutke released a memo to staff addressing the decision, expressing regret for misjudging the length of time this economic period would last and thanking those affected for their hard work and dedication to the company.
In addition, he promised generous severance packages and job placement services for those affected.
The move has been met with understanding by many in the tech industry, who recognize that companies must remain competitive in an ever-changing digital landscape while also recognizing the human cost involved in such decisions.
As we look ahead to 2023 and beyond, Shopify will need to continue finding innovative ways to stay afloat while also protecting its remaining staff from any further job losses.
Netflix, the world's leading streaming service, faced a tough year in 2019 with its first subscriber loss in a decade. As a result, the company made two rounds of layoffs in May and June, cutting a total of 450 jobs. In a statement to employees, Netflix explained that the job cuts were necessary to align its costs with its slower revenue growth.
The May layoffs of 150 employees came after Netflix's first-quarter earnings report fell short of expectations, leading to a decline in the company's stock price. The layoffs affected employees across various departments, including marketing, communications, and international content development. The company stated that the move was intended to streamline its operations and focus on its core priorities.
The second round of layoffs came in late June, impacting an additional 300 employees. In a memo to staff, Netflix CEO Reed Hastings noted that the company had grown rapidly in recent years and that the job cuts were necessary to ensure that it remained competitive in an increasingly crowded streaming market. He also stated that the layoffs were part of a broader restructuring effort aimed at streamlining the company's operations and improving its efficiency.
Snap, the parent company of the popular social media platform Snapchat, has undergone significant restructuring with the announcement of a layoff affecting over 1,000 employees, which is about 20% of its workforce. The layoff is part of a broader plan to address the company's financial challenges and restructure the business to achieve more sustainable growth.
Snap CEO Evan Spiegel addressed the layoffs in a memo to employees, acknowledging that the company's revenue growth rate for the year was lower than expected. He stated that while the company continues to invest heavily in its business, it must align its costs with slower revenue growth. The move aims to help Snap reach its long-term goals and remain competitive in an increasingly crowded social media landscape.
The layoffs have affected various departments across Snap, including sales, content, and engineering. The company has promised generous severance packages, job placement services, and other forms of support for those affected by the cuts.
The move comes as Snap faces increasing competition from rivals such as TikTok and Instagram, which have eaten into its user base and advertising revenue. The layoffs are a significant step for the company as it seeks to regain its financial footing and continue growing its user base and revenue streams.
Robinhood, the retail brokerage firm, announced in August that it had laid off 23% of its staff, which amounts to over 1,100 employees. This came just four months after the company had already cut 9% of its workforce. These layoffs were part of a broader restructuring effort aimed at bringing down costs and improving the firm's profitability.
In a message to staff, Robinhood CEO Vlad Tenev cited the "deterioration of the macro environment, with inflation at 40-year highs accompanied by a broad crypto market crash" as the reason for the layoffs. The move came as a surprise to many, as Robinhood had been one of the fastest-growing companies in the fintech sector, with a valuation that soared to over $30 billion.
The layoffs sparked criticism from both former employees and customers, who accused the company of prioritizing profit over its workers. Robinhood pledged to provide affected employees with severance pay, continued health insurance coverage, and other support services to help them transition to new roles.
The company also stated that it remains committed to its mission of democratizing finance for all and that the layoffs were necessary to ensure the long-term health and sustainability of the business.
PayPal, an online payment firm, announced plans to lay off 2,000 employees, accounting for seven percent of its total worker base, at the end of January. This move comes even though PayPal surpassed expectations in its third quarter last year, showing that no company is completely immune to the impact of a tough economy.
CEO Dan Schulman said that the downsizing was necessary to keep costs in check and enable PayPal to concentrate on its core strategic priorities.
In a memo to employees, Schulman stated that the layoffs would impact primarily customer support, risk operations, and hiring areas. He also added that the company would incur a pre-tax charge of around $200 million to $240 million due to severance payments, costs of consolidation, and other restructuring charges. The company, however, provided support to the affected employees in terms of job placement services, severance pay, and health benefits.
Despite the layoffs, PayPal continues to invest in new areas such as cryptocurrencies, and plans to expand its international reach. Schulman said the company's goal is to become a "digital wallet for global commerce."
Yahoo, the parent company of Engadget, announced in February 2023 that it would lay off over 20% of its workforce throughout the year, which amounts to more than 1,600 employees. The majority of these cuts, around 1,000 positions, would occur immediately.
However, CEO Jim Lanzone did not attribute the layoffs to any financial difficulty but rather as a restructuring of the advertising technology unit. Yahoo decided to shed an unprofitable business to focus on a more successful one, pivoting away from direct competition with Google and Meta in the ad market.
According to Lanzone, the restructuring aims to better align business priorities with customer demand. The changes would help Yahoo become more efficient and competitive in the digital advertising sector, which is critical to the company's revenue stream. Although the layoffs are part of the restructuring, the company will continue to invest in high-growth areas to drive long-term growth.
The decision to lay off more than 1,000 employees is a significant move for Yahoo, and the restructuring is part of its effort to adapt to changing market conditions and focus on its core strengths.
Zoom, the video-calling company that became a household name during the pandemic, announced in February that it would be laying off roughly 1,300 employees, which is about 15% of its workforce. CEO Eric Yuan acknowledged that the company had not hired sustainably during its rapid growth and expansion, and the layoffs were necessary to help ensure the company's survival in a difficult economy.
In addition to the job cuts, the management team at Zoom is taking several steps to address the company's financial challenges. Yuan is cutting his salary by 98% for the next fiscal year, while other executives will lose 20% of their base salaries and fiscal 2023 bonuses. The company is also planning to slow down its hiring, reduce spending, and focus on its core business as it works to regain its footing.
Zoom's decision to lay off employees comes as companies around the world are grappling with the economic fallout of the pandemic. While many businesses saw a surge in demand for their products and services during the pandemic, they are now facing increased competition and other challenges as the world begin to return to a more normal state. For Zoom, the layoffs and other measures are an attempt to adapt to this new reality and position the company for long-term success.