Chinese developer Country Garden has reported a substantial loss of 48.9 billion yuan ($6.7 billion) for the first half of the year, according to a stock exchange filing.
This alarming financial state has heightened concerns about a potentially catastrophic default that could have extensive ramifications for the Chinese financial system.
Comparisons with Evergrande and Enormous Debt Load
Country Garden, which held the title of China's largest real estate firm in the previous year, is currently managing four times as many construction projects as Evergrande. Evergrande's decision to suspend construction projects in recent times had infuriated homebuyers, leading to protests and mortgage payment stoppages.
Evergrande, known as the world's most indebted property firm with liabilities totaling $328 billion, has seen its share market value plummet by over 99% in the past three years. The company recently resumed trading on the Hong Kong Stock Exchange after a 17-month suspension during which it attempted to restructure its offshore debt.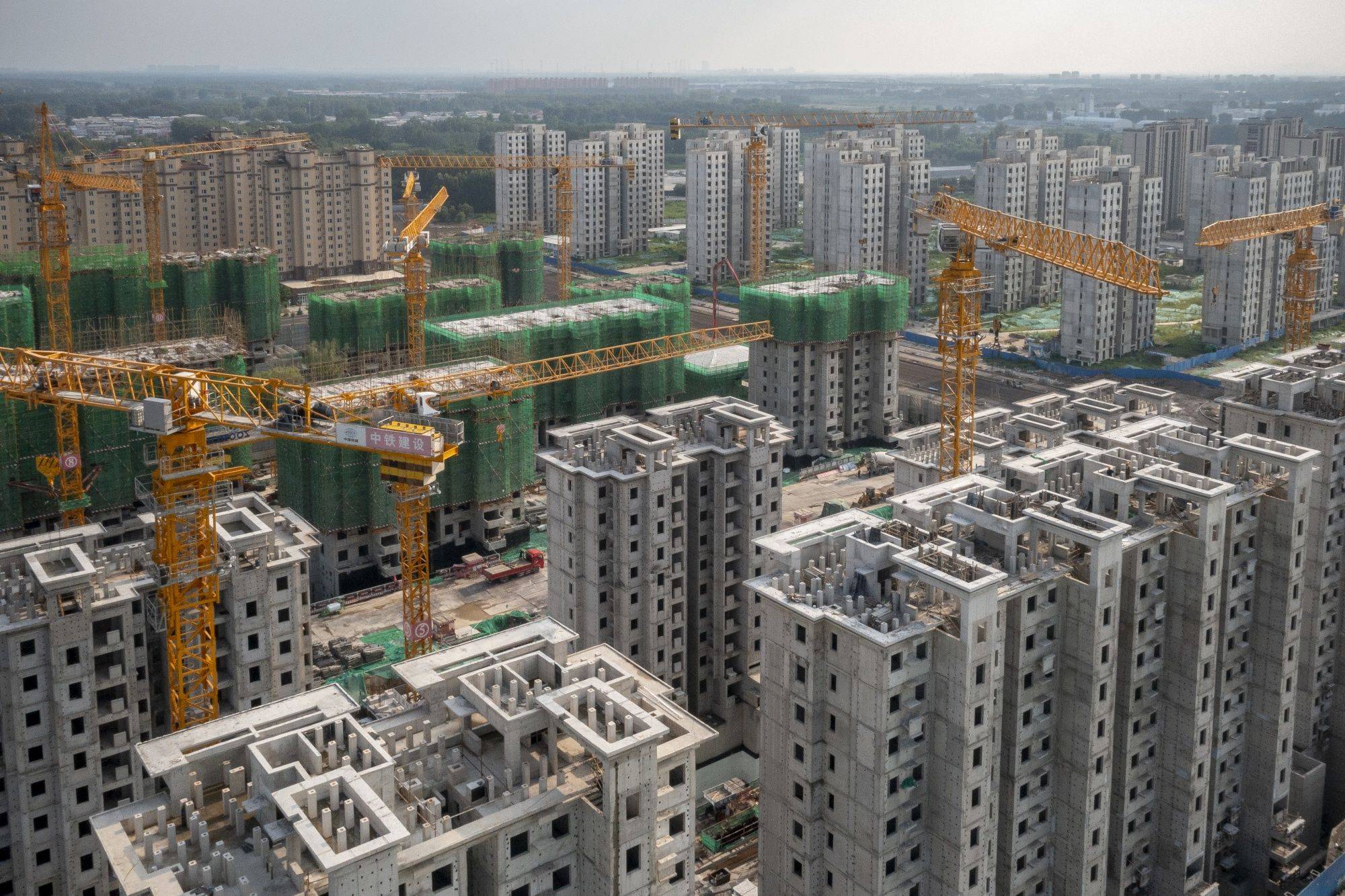 Country Garden's Ominous Debt and Default Warning
As one of China's major builders, Country Garden has amassed debts exceeding $150 billion. Earlier this month, the company revealed that it had failed to make interest payments on two loans.
Remarkably, it has remained one of the few major homebuilders to evade default since Beijing implemented the "three red lines" policy in 2020, aimed at reducing debt levels within the highly leveraged sector. This policy set limitations on liabilities-to-asset ratios and mandated that companies maintain cash reserves equivalent to at least 100% of short-term debt.
Potential Default Implications and Economic Impact
The warning from Country Garden suggests that if its financial condition continues to worsen, it faces the looming threat of default. Failing to meet a bond payment deadline in early September could make it the largest Chinese real estate firm to crash since Evergrande's crisis in 2021.
The company's ongoing cashflow challenges have raised fears that it could trigger turbulence within China's economy and financial system.
China's Reliance on Property Sector
China's economic growth, as the world's second-largest economy, has historically been heavily reliant on property and construction, contributing to approximately a quarter of its GDP.
Efforts to Address the Crisis
Country Garden acknowledged the significant impact of the shrinking property sector and the lingering lack of confidence in the capital market on its business operations. It pledged to enhance its operating cash flow through strong sales performance, the revitalization of underperforming assets, and reductions in non-essential administrative expenses.
The company is currently in negotiations with creditors to reschedule debt payments to avert a potential default. A vote by bondholders on extending repayment terms was postponed after initially being scheduled for the previous week.
Country Garden has also proposed the issuance of new stock valued at 255 million yuan.
Challenges in the Property Sector and Authorities' Response
The woes faced by Country Garden and Evergrande are contributing to further weakness in the property sector, which has been profoundly affected by the pandemic and China's economic slowdown. These challenges also discourage potential homebuyers, potentially adding pressure to other real estate firms.
In a reflection of the market's vulnerability, government figures show that home prices experienced the quickest decline in a year in July.
To stimulate the key sector, authorities are taking steps, with major cities such as Guangzhou and Shenzhen easing mortgage rules.