Small business is always considered the engine of economic growth, especially in developing countries like Botswana. Everyone wants to start their own business, and in the last few years, businesses seem to be springing up around every corner. You may be asking what a small business is. A small business is an independently owned and operated company that is limited in size and in revenue depending on the industry.
If you want to start a business, you'll need to do some background research into the local market. For a business to grow in a small town or city, generally it's important to choose a location that is accessible and has high traffic.
I've put together a list of 20 small business ideas for anyone thinking about starting their own business. From retail to services, I hope this list will help you choose one that's right for you.
1. Technology and Computer services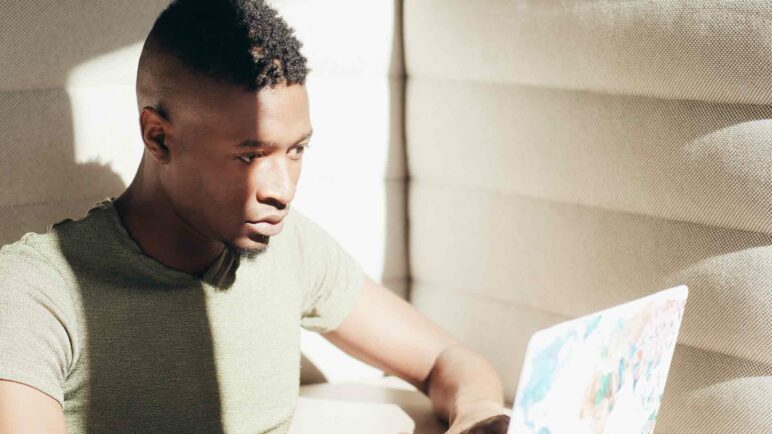 Technology plays a large part in and every business, and for this reason, technology support services are a booming industry. It doesn't matter who you are or where you live, if you're like most people, you use technology to make life better.
This business requires a little more advertising because it's not as visible or regular as a storefront or a restaurant. Your capital depends on how big the repairs you want to do are, if they are minor your running costs (overheads) will be low.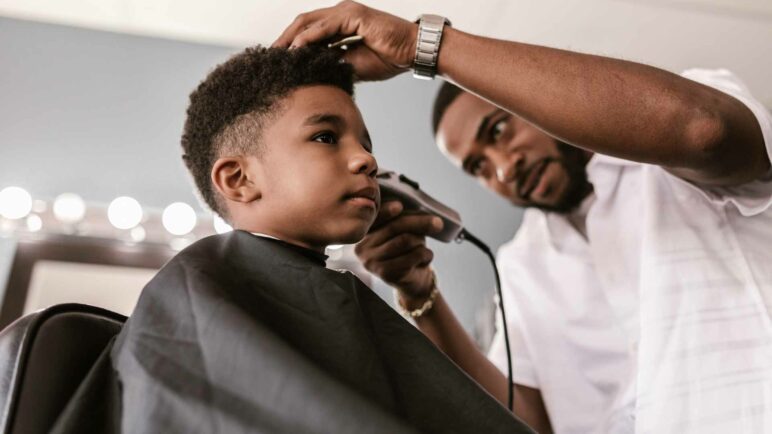 There's a trend among hairstylists to open their own barbershops. They have extended their services to include manicures, pedicures, and other non-haircut services. The global barber supply market is estimated to have revenue of around $20 billion dollars.
Look at the local market, is there a lack of supply for what is already demanded? If there are already plenty of full-service hair salons and barbers in your area, you might consider specializing in a more niche hair type. You might also want to offer blow-outs, makeup, eyelash extensions and etc.
If managed well, hair business can yield high returns. You could focus on a competitive customer experience, product delivery and product range. Improving any of these areas will differentiate your business and people will notice.
The hair business depends on consistency and word of mouth marketing and referrals. So if you want growth, give every customer something to talk about on social media.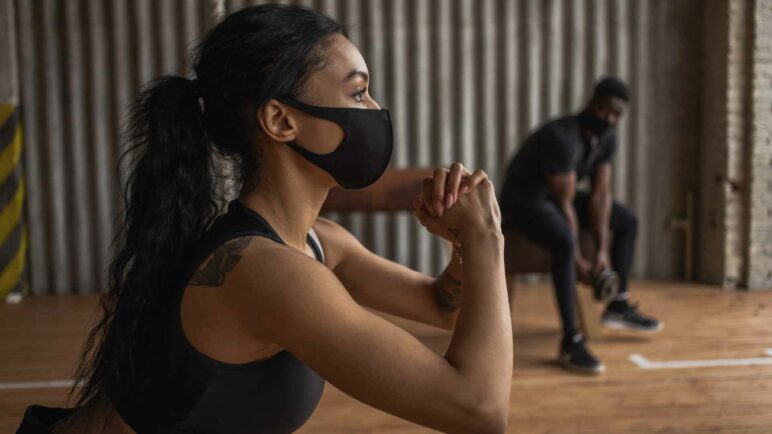 The global gym industry was worth $96.7 billion in 2020 ($87.23 billion in 2019), with more than 184 million gym members in total.
This should help answer the common question of "how big is the fitness industry?"
There are an increased number of people that are more aware of their bodies and what they need to feel healthy. These people want to achieve fitness and good health through exercise and commitment. You can focus on specialized classes or offer general fitness equipment for your community to workout with.
A gym business requires a lot of capital to startup upfront to buy the gym equipment investment. However, if you gain new members early on, you should be able to make that money back quickly.
If you don't get a new member early, do not despair, it is normal for any subscription business. You need to focus on building your brand, creating awareness and creating value for clients.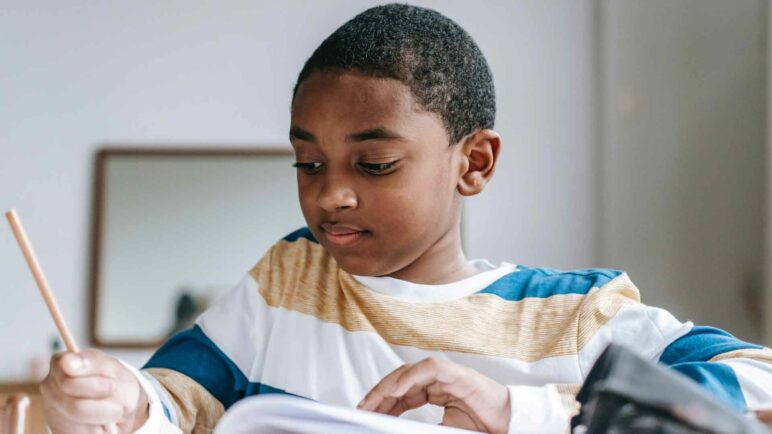 In 2021, 13,161 Student failed their PSLE exams according to the Botswana Examinations Council.
Are you good at helping people learn? If you've got the skills and time, starting a tutoring service could be a wonderful small business idea.
Every town has children who need education. Education is a necessity, and the demand for quality education continues to rise. Tutoring can be a great way to help them improve their grades for an affordable price.
You might consider tutoring as a business that allows you to give back and grow your community. You can start your tutoring business to cater to students at any level, from primary school to high school.
Are you worried about how you will do? If you're knowledgeable and passionate about a subject and help people it should be a breeze. Children who lack knowledge and passion in that area will naturally respond to you. This is a great business opportunity for parents who have a large network of other families.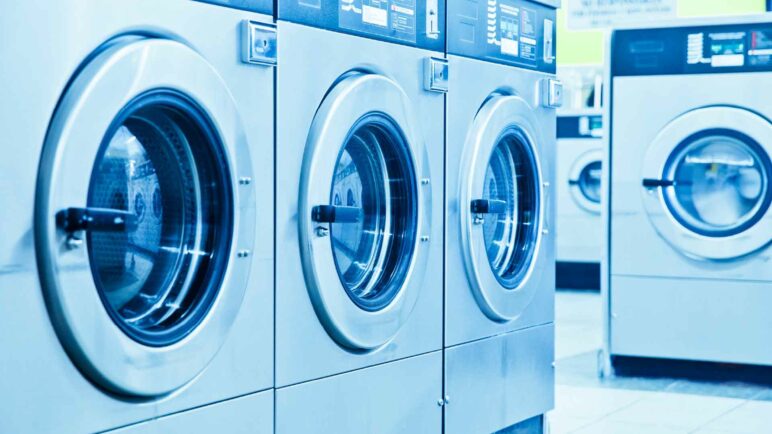 Botswana Imports of household or laundry-type washing machines from Poland was US$832 during 2018, according to the United Nations COMTRADE database on international trade.
There are different approaches that you can take to start a laundry service business. Some people find success by adding services to an existing business, either starting up a cleaning or laundry service.
Through their company or joining an already established business for this purpose. You can also start your business operations from home. Starting from home reduces the burden of rent, especially for a startup. It also gives you time to learn about the industry and choose
additional services to offer clients as you grow.
The possibilities are almost endless if you have the drive and ambition to see your dreams come true. Laundry services are a popular business because people have time constraints. It is a small investment that will generate income for you over time.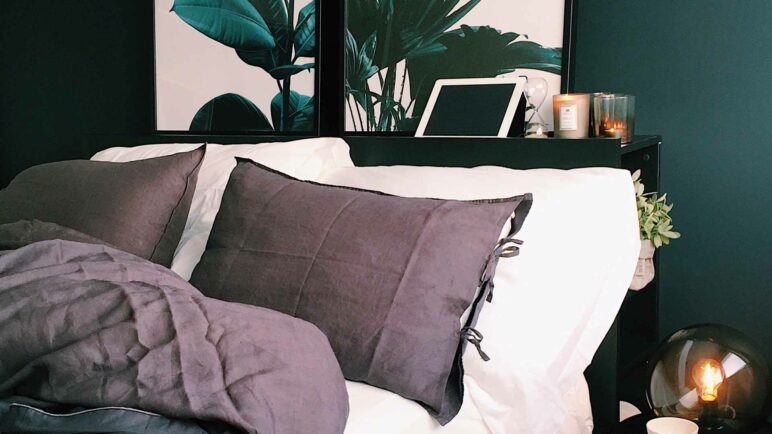 In 2018, about 2, 6 million people visited Botswana for various reasons including business and leisure.
Even if your town is small, there will always be a need to find a place for visitors to rest. Whether a family visiting from out of town for the holidays or tourists just passing through.
Offering visitors a place to stay, like an Airbnb or a bed and breakfast, can be a great business. A bed and breakfast can service a variety of people and can be open all year round. It doesn't require too much space or staff.
If your business is close to a busy highway, affordable lodging can be even more interesting to visitors or locals looking for a weekend away.
7. Landscaping and Gardening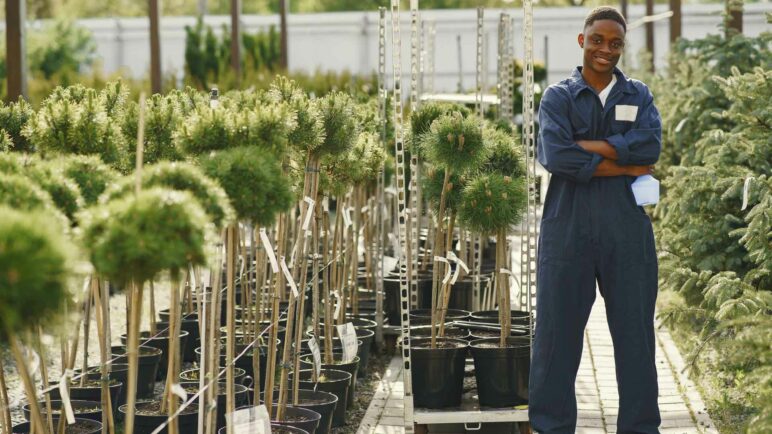 There are more than 650,000 households in Botswana. That's is enough inventory for the growth of the landscaping and garden business.
Similar to laundry services, landscaping tasks need time investment from clients. Very few people want to do them themselves. The rest feel like they're not good at landscaping, and so are willing to pay for it.
Landscaping and gardening have a wide range of services and can extend to any type of town. This gives the business a high chance of growth and profitability. Like handyman services, you need a fair number of tools to start this business.
This service business also benefits a lot from word-of-mouth referrals. So, you are as good as your last project.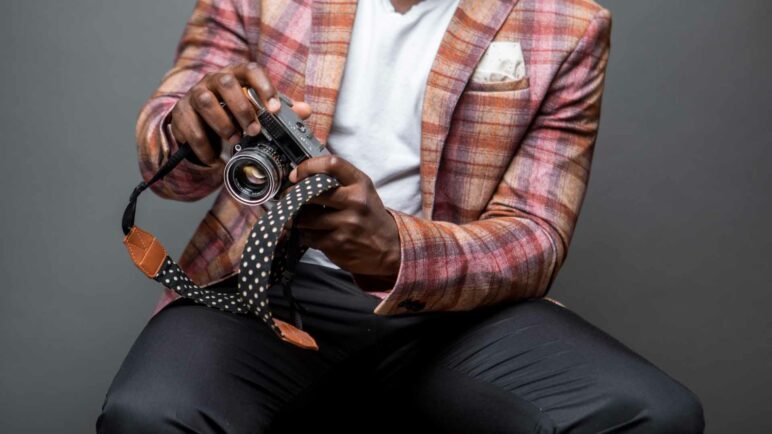 The photography market is expected to reach $44.07 billion in 2025 at a compound annual growth rate (CAGR) of 5%.


People like to make and keep memories, and this presents a favorable opportunity for photographers. People will always want professional photos for events like weddings, family events, company shoots, portraits, engagements, and graduations.


If your area doesn't have a photography business, you have an opportunity to provide these services, especially if you are a creative person who is up to the challenge. Photography equipment comes in different shapes and sizes, and there are a plethora of tools.


The best way is to start small and buy items that broaden your service options. The school photos are a good way to have a predictable income and to build from.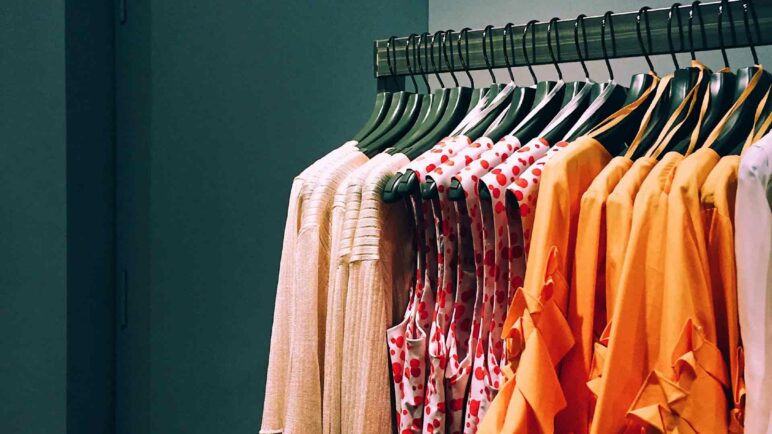 Botswana's import clothing bill in during October 2021 was BWP 9.1 million.


No matter where you are in the world, you need clothing, and so does everyone else. Online shopping is growing daily, but going in person to try out clothing is here to stay. If your town does not have a big clothing store, there is a business opportunity.


If it does, however, the opportunity lies in picking a niche. You could focus on a T-shirt business that is locally made, which will also interest tourists and visitors of the town. To start an online
business, platforms like Blab builder can help you create an online presence.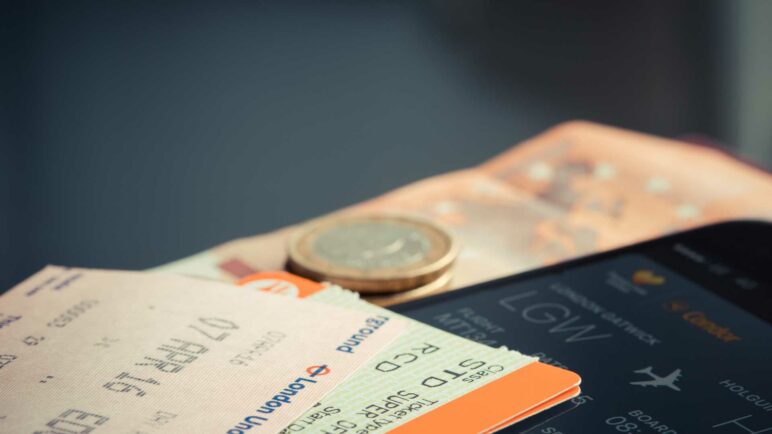 Tourism contributed $9,170 Bn to the Botswana Economy (10.4% of GDP) in 2019 according to the World Travel and Tourism Council's 2021 report.
Travel agencies make a commission every time they sell a booking. This includes hotels, trips, excursions, and any other company that is keen to partner with agents. The travel agency business is like the real estate agents in that you connect people with what they are looking for.
People often prefer agencies because they are agile and more responsive to clients' questions and needs. Agents cover a wide scope and offer clients options that are tried and tested. The other way to ensure your growth is with a website or on social media.
This business is great for people who love traveling, enjoy learning about new places, and discover the world. Travel agencies have flexible hours once you have a client book established.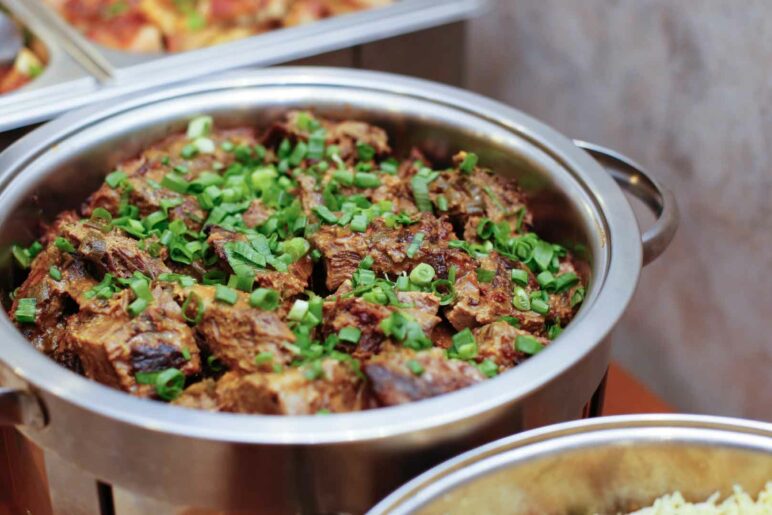 If you know how to cook and have a passion for making dishes as a business, then a catering business could be for you. Catering is a flexible food business because the occasion, view, and menus change.
Catering is like other service businesses that benefit from word of mouth and referrals. So you need to make sure your food lives up to your reputation every time.
Catering is needed for corporate events, birthday parties, office functions for your town and neighboring towns as well, so there is growth potential here.
One thing about towns is they have houses and commercial property for sale and rent all the time. For a person who is in the area, you are in a great position to learn the property landscape and help a family find a new home.
Even in the smallest of towns, businesses will need new office space, and may want to buy or sell property and developers may be working on new projects. Once you have a hang of things, you can grow your agency to other neighboring towns and cities.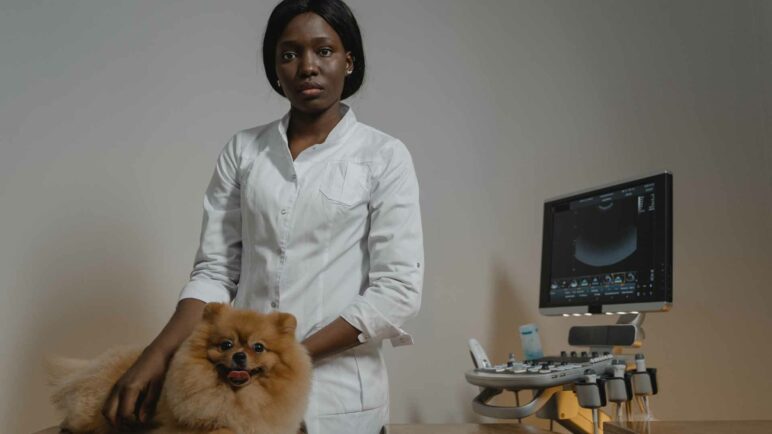 If you're a veterinarian, open your own veterinary clinic to help animals and their owners. Yes, this requires fulfilling other requirements such as licenses, permits, and educated and skilled staff.
But if you have the capital or a business loan, as a vet, you'll have to take time to build your business, and you can easily establish yourself.
Family pets need annual check-ups and have emergencies, so being in close proximity is key. If you have a reliable practice near people with pets, you'll be able to leverage the need for professional pet services. Another thing about Botswana is the high volumes of livestock.
Farmers need veterinary services across the country and this presents an opportunity for growth.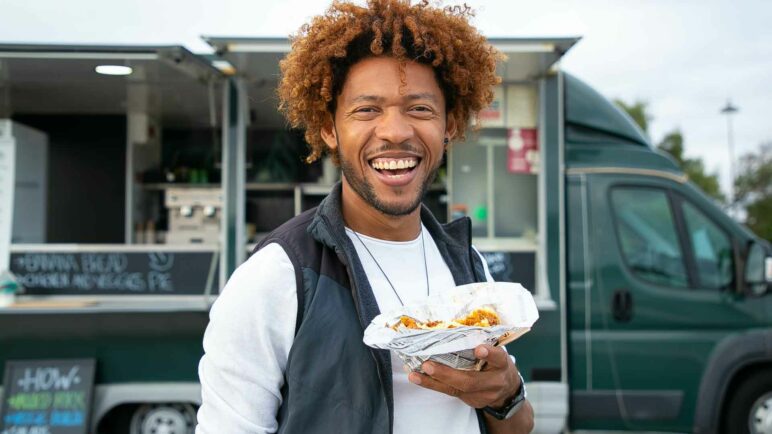 Location can be a limitation in your town, but not with a food truck. Mobile food services and vendors are emerging as a solid option for small business owners looking to generate income.
Not only do they provide a convenient means of transportation for your customers, but they can also help you stand out from your competition.
Food trucks have gained popularity due to their ease of use. They permit you to service multiple towns in your area and save on rent costs. Food trucks are a great way to feed people when they're out and about. They are perfect for parties, graduations, and town events.
Additionally, since they are generally mobile, they can be used for advertising purposes as well.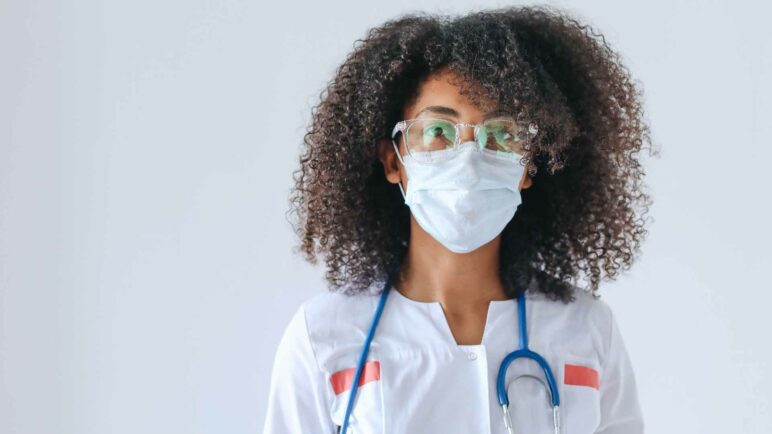 A health clinic requires large funding and specific resources to get going. If your town does not have a health clinic, this could easily become a lucrative business. After all, everyone has health issues and everyone needs to access the necessary diagnosis and medications, especially during cold and flu season.
Being located locally is key here, as nobody wants to travel to the next town for health care services.
It goes without saying that you need to be qualified and recognized by the body of doctors in Botswana. Another thing is the running of the practice, to grow you need a qualified business administrator.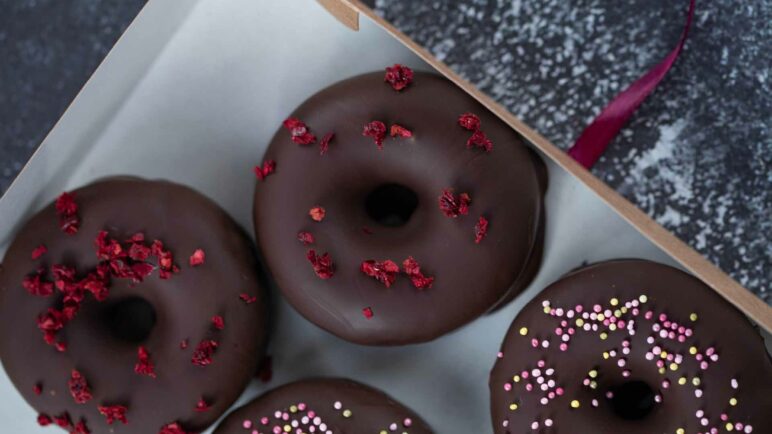 A small-town bakery is the center of activity for many towns. Everybody knows each other, and a place where residents can get fresh bread, muffins, scones, cakes, and pastries. Are you good at baking, or do you have a friend who is? Either way, perhaps this would be a great small-town business idea for you.
Starting a bakery is a great way to capitalize on the sweet tooth of your community while at the same time serving those who want a quick pastry and a cup of coffee. Everyone loves dessert, so if you're looking to diversify your baked goods business, consider taking it beyond cakes and muffins to cakes and cupcakes.
If you live in a town without a bakery, it might be a great opportunity to start one. If you have an area with a bakery, it might be an even better opportunity to learn what is missing in the market.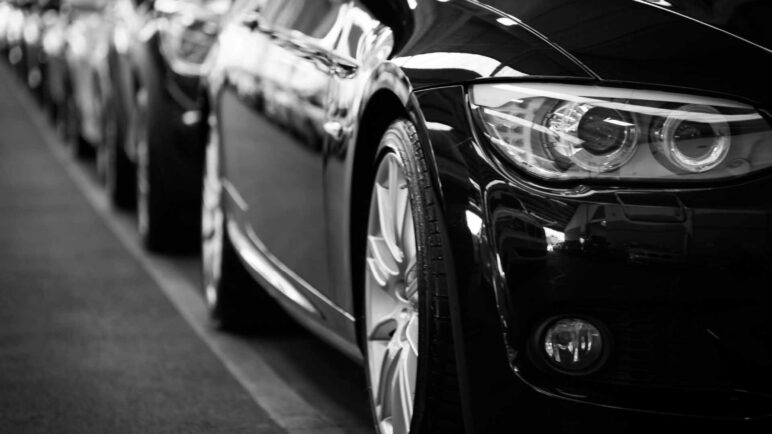 Starting an automotive repair business is not just about fixing cars. There are more things to consider before you start, but if it's the right path for you, then go get it!
All of us need some type of transport, but having a car is important because it offers flexibility that public transport doesn't. People want a dealership that is fast, reliable, and being far from a dealership makes routine services a great hassle and costly.
The truth is that it's hard to find a good, competent auto repair shop. If you decide to open one that makes the customer experience great, people will flock to you.
18. Handyman or Contractor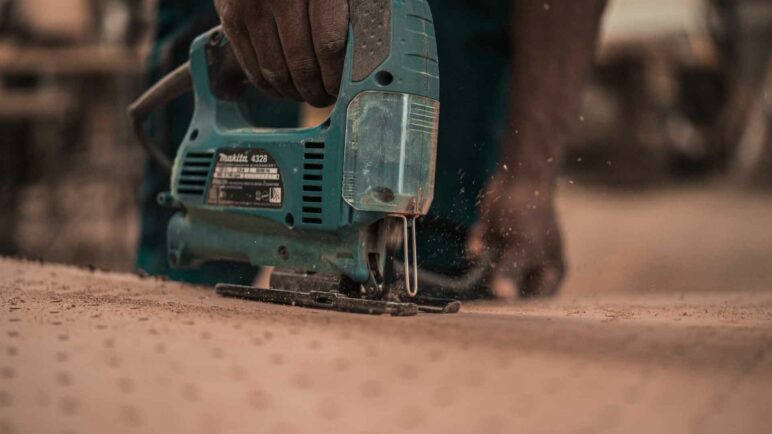 Every small town needs a handyman, if you are good at your job, your business will always be in demand. If you are frequently called by friends and family for home maintenance jobs you are on your way to building a business that works.
You'll find that starting your own contractor service will be relatively straightforward. If you already work odd jobs and have an idea of who will hire you, there is a solid base to start.
To do more projects in the area, try to get in touch with a general contractor who's willing to offer a small project. A service business relies on word-of-mouth for sales, it's important to remember that the strongest sales team is happy customers.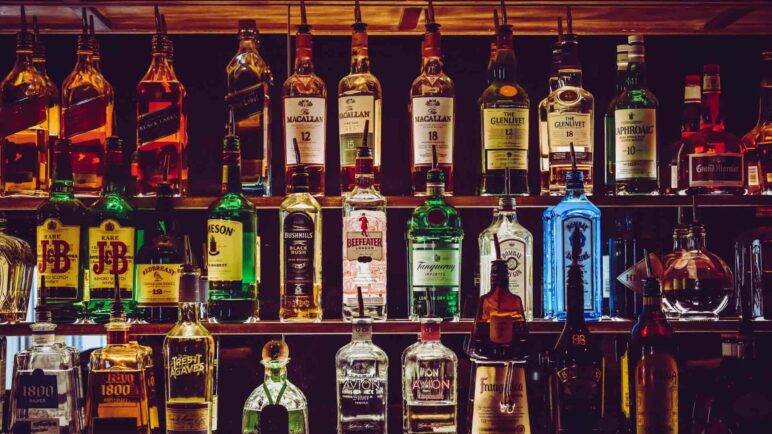 Depending on local laws and regulations, opening a liquor store can be one of the most profitable small business ideas. Location is an important factor that affects your distribution and, ultimately, the bottom-line.
For example, in Namibia alcohol is being sold at a fuel station, but in neighboring countries like South Africa and Botswana, the regulation is different.
In areas where grocery stores aren't permitted to sell alcohol, liquor stores control the alcohol market in small towns. Learn more about how the laws are applied in your town and set up your store.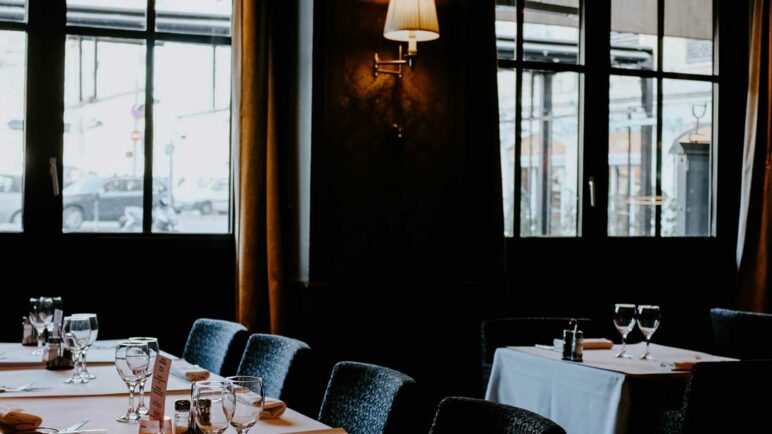 There is probably a restaurant in your area, and you may be tempted to think the market is saturated. Food places are successful because of what they offer. How different is your menu to what people are used to? Consider looking for a need that is unmet in the market and go for it.
When going to a city or another town, what do your family and friends look forward to ordering? What does the restaurant they talk about have to offer?
How can you meet that need locally? Maybe it's the experience the food place offers, the size of the slice of pizza or the way the meat is spiced. If you find what people are willing to travel to eat, that's it!
Starting a business in an emerging market such as Botswana can be exciting. Looking for information, knowing where to start can be a challenge. We understand that. We're here to empower you with the tools need to start, grow and lead in the Botswana market.