If you are looking for the best retail banks in Botswana, you have come to the right place. With so many options to choose from, it can be overwhelming to find the right bank that meets your financial needs. But don't worry, we have done the research for you and compiled a list of the top retail banks in Botswana.
Botswana's banking sector has shown significant growth over the years, with both local and international banks operating in the country. These banks offer a wide range of services, from basic checking and savings accounts to loans and investment opportunities.
However, not all banks are created equal, and it's important to choose a bank that is reliable, trustworthy, and offers the services you require.
To understand the retail banking landscape in Botswana better, let's delve into the profiles of some prominent retail banks in the country.
Banking refers to the business activity of accepting and safeguarding money owned by individuals and entities and then lending or investing those funds to earn a profit.
Banking: A Fundamental Overview
At the heart of commerce lies banking, the process of accepting and safeguarding money from individuals and entities, subsequently investing or lending those funds to generate profits.
What is a Bank?
A bank is a financial institution that receives deposits, makes loans, and is licensed by the Reserve Bank of a country. Banks provide a variety of financial services including wealth management, foreign currency exchange, and safe deposit boxes.
There are different types of banks retail, central, commercial, and cooperative banks.
Top Retail Banks in Botswana
If you're looking for a reliable retail bank in Botswana, you're fortunate! In this section, we will explore the top 6 retail banks in the country. From their services and offerings to their customer satisfaction and reputation, let's dive in and discover the best retail banks in Botswana.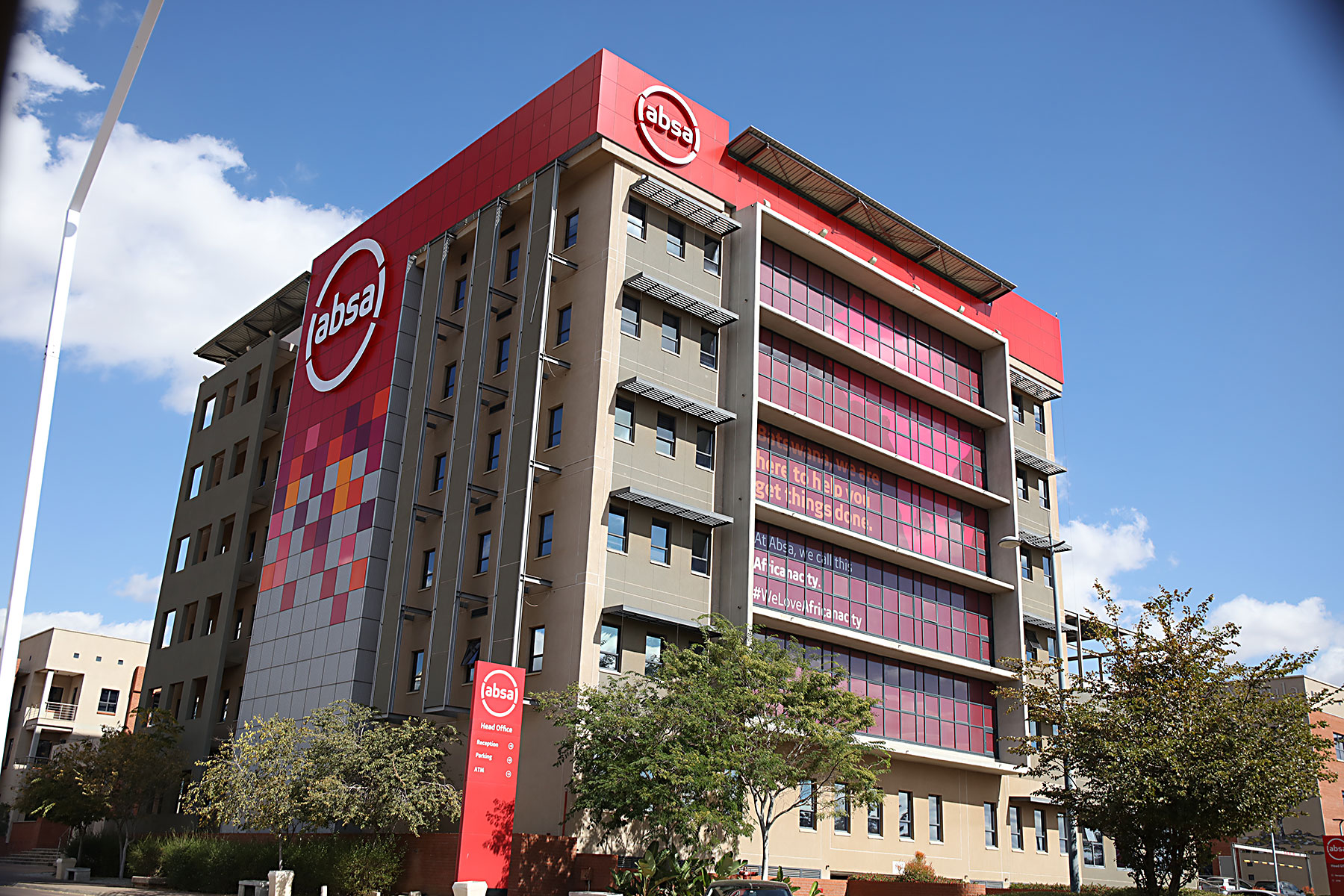 Overview
Established: 1950
Origin: United Kingdom
Business Type: Listed Company
Number of Branches: 32
Locations: Countrywide
Website: www.absa.co.bw
About ABSA Bank
Absa Bank Botswana stands as a pivotal member of the Absa Group, a distinguished entity listed on the JSE (South Africa). As one of Africa's premier diversified financial services groups, the Absa Group's influence spans across 14 African countries, bolstered by a workforce exceeding 42,000 professionals.
Operational Excellence in Botswana
Within the Botswana landscape, Absa Group (Absa) introduced innovative platforms, such as Internet and mobile app banking, complementing their commitment to customer-centric solutions.
Notably, Absa holds a commanding presence in Botswana's banking sector. With a dedicated team of about 1,100 employees, 32 strategically positioned branches, and a network of 114 ATMs, Absa Bank Botswana aptly serves a vast clientele of over 150,000 individuals. This meticulously orchestrated infrastructure positions Absa as a true leader within the financial realm of Botswana.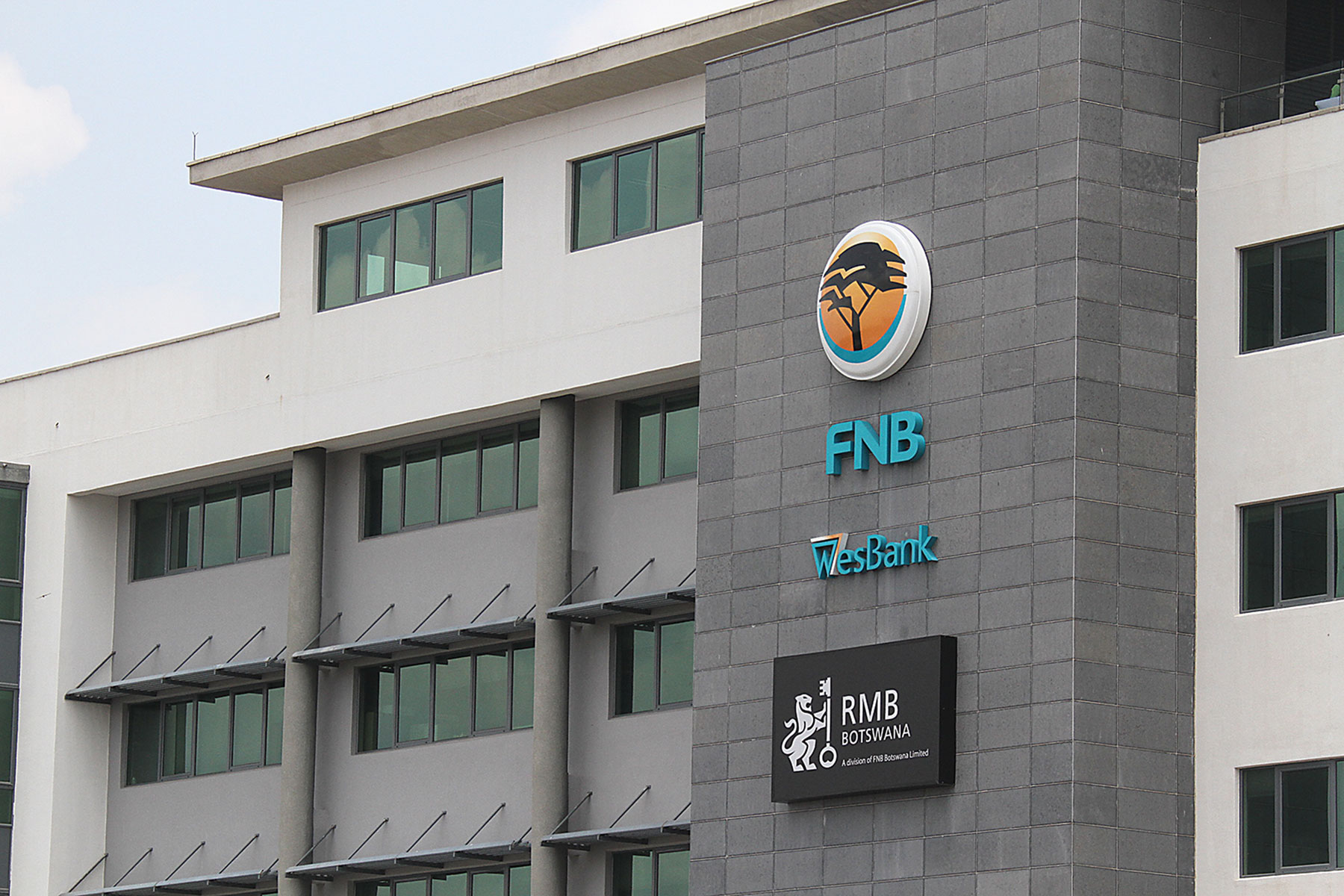 Overview
Established: 1838
Origin: South Africa
Business Type: Listed Company
Number of Branches: 12
Locations: Countrywide
Website: www.fnbbotswana.co.bw
Journey of First National Bank (FNB)
First National Bank (FNB) embarked on its remarkable journey in the vibrant realm of finance in neighboring South Africa, tracing its origins back to 1838. Over the years, FNB underwent transformative mergers and landmark events, culminating in its current distinguished name and business structure.
In a noteworthy event of 1998, Rand Merchant Bank Holdings and Anglo-American Corporation orchestrated a monumental merger, giving rise to FirstRand Limited. The acquisition of FNB by First Rand effectively positioned FNB as a wholly-owned subsidiary of the dynamic conglomerate, FirstRand Limited.
Venturing into Botswana
The inception of First National Bank Botswana (FNBB) occurred in 1991, marking its registration as a wholly-owned subsidiary under the First National Bank Holdings umbrella, intricately linked to First Rand Holdings.
Driven by a vision of growth and expansion, FNBB's journey led to its listing on the esteemed Botswana Stock Exchange in 1993.
Dominance in Botswana
FNB Botswana holds the distinction of being the largest commercial bank within the Botswana landscape. With a robust commitment to meeting the financial needs of both individuals and businesses, FNB Botswana offers an extensive array of banking services.
Notably, the bank's footprint encompasses 24 strategically positioned branches spanning the country, complemented by a network of 212 ATMs. Beyond conventional banking, FNB's corporate finance division, RMB, emerges as a beacon of excellence in providing tailor-made solutions for corporate and investment banking needs.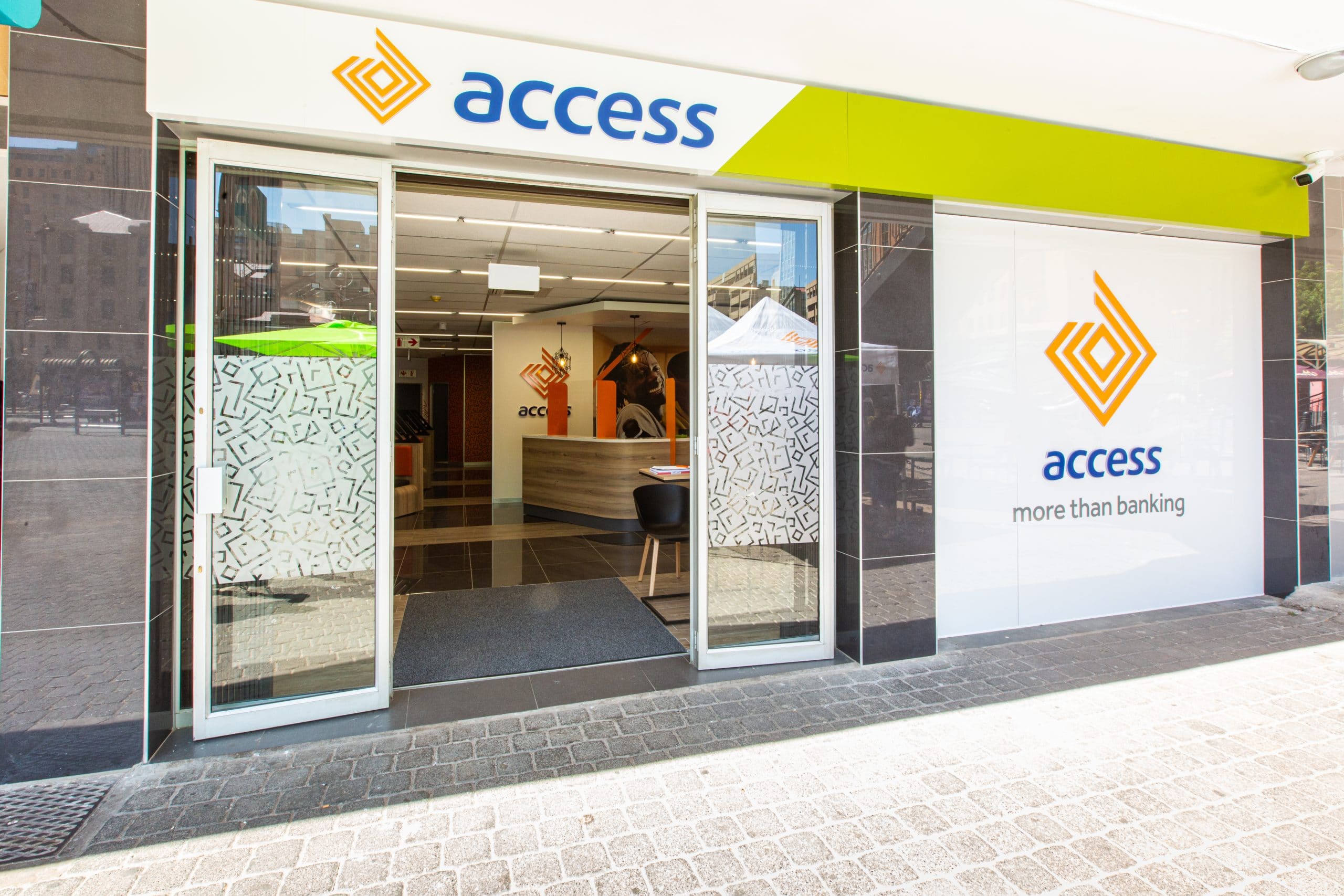 Overview
Established: 1988
Origin: Nigeria
Business Type: Listed Company
Number of Branches: 8
Locations: Countrywide
Website: botswana.accessbankplc.com
About Access Bank
Access Bank Plc, with its roots in Nigeria, commenced its journey in 1988. Since its inception, Access Bank has witnessed impressive growth, evolving into a dynamic financial entity with a sprawling network comprising more than 600 branches.
Its influence extends across three continents, with operations spanning 12 countries. This expansive reach culminates in serving a remarkable clientele of over 36 million customers within its group.
In a significant move in 2021, Access Bank acquired an impressive 78% of the issued share capital of African Banking Corporation of Botswana Limited (Banc ABC). This strategic acquisition was executed by Access Bank through transactions with Atlas Mara Limited and ABC Holdings Limited.
Venturing into Botswana
Access Bank's voyage into the Botswana financial landscape was marked by its emergence as a retail and commercial banking institution listed on the prestigious Botswana Stock Exchange. This journey was embarked upon in 2009, positioning Access Bank as a formidable player in Botswana's financial sector.
Pinnacle of Performance
Through diligent effort and commitment, Access Bank has ascended to become one of the prominent banks in Botswana. With a bouquet of diverse products and services, Access Bank caters to the financial needs of over 60,000 esteemed customers.
Operating through a network of 8 strategically positioned branches across the country, Access Bank offers its comprehensive services predominantly in the five main towns and cities. This expansive presence is complemented by a network of 13 ATMs, ensuring access to financial services for its valued clientele.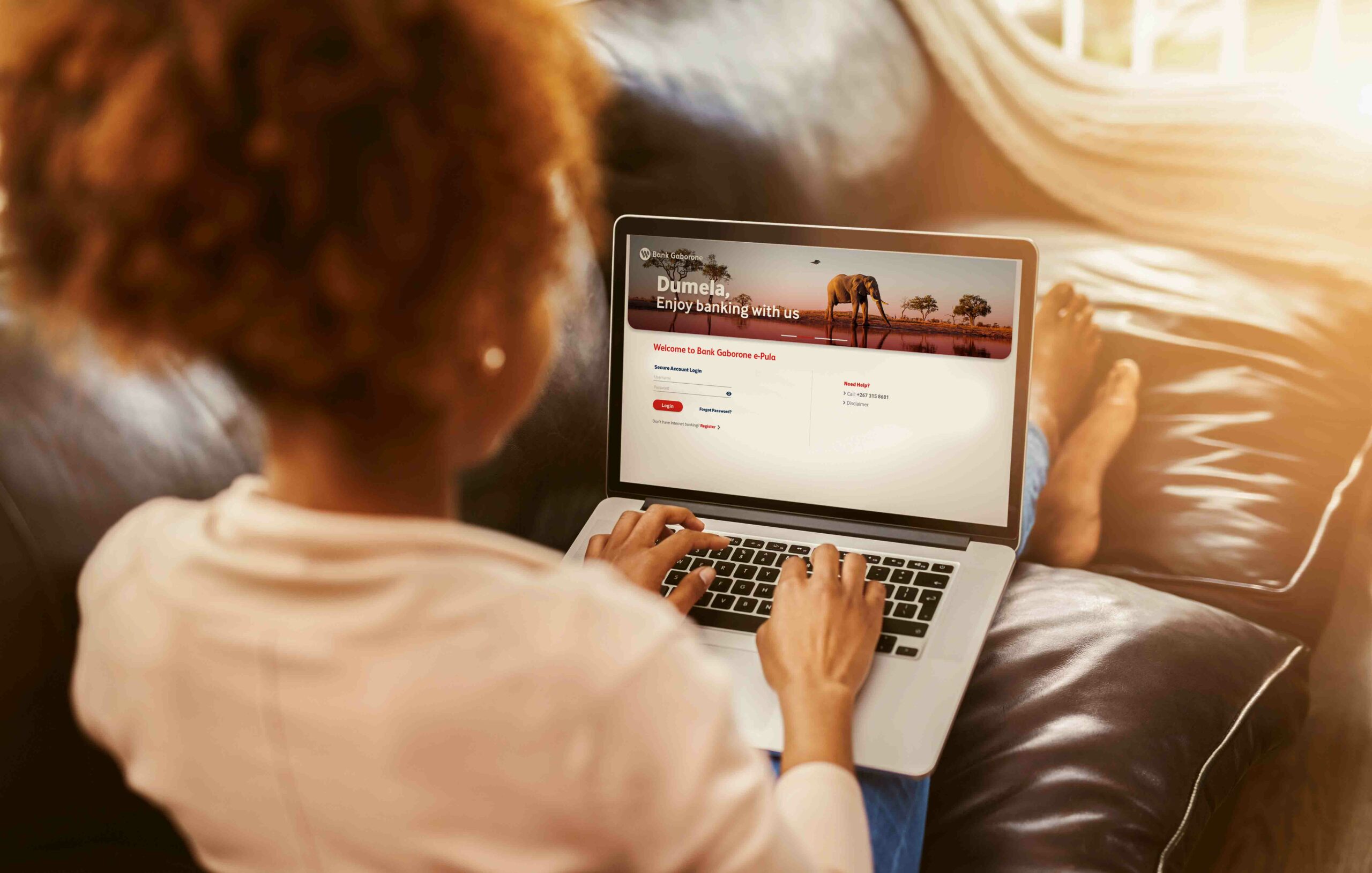 Overview
Established: 2006
Origin: Namibia
Business Type: Listed Company
Number of Branches: 9
Locations: Countrywide
Website: www.bankgaborone.co.bw
Brief History
Bank Gaborone stands as a proud member of the esteemed Capricorn Group, a renowned Namibian financial services entity with a notable presence on the Namibian Stock Exchange. Within this framework, Capricorn Group commands an impressive 84.8% stake in Capricorn Investment Holdings Botswana Limited, thereby assuming full ownership of Bank Gaborone's share capital.
Capitalizing on a diversified approach, the Capricorn Group extends its influence across various financial domains, including banking, asset management, and insurance. Bank Gaborone's inception traces back to 2006 when it embarked on its journey of delivering retail banking services in Botswana.
This initiative marked the emergence of its inaugural brand in the city of Gaborone.
About Bank Gaborone
A beacon of innovation, Bank Gaborone shines as a greenfield investment spearheaded by the Capricorn Group in Botswana. This pioneering endeavor represents the maiden stride of its kind within the group's ambitious repertoire.
Operations in Botswana
Bank Gaborone operates an extensive network of 9 retail banking branches, complemented by an additional 12 BG Finance outlets dedicated to unsecured lending. Although modest in branch footprint, the bank's commitment to accessibility is demonstrated by its 20 strategically positioned ATMs across the country.
The bank's multifaceted offerings extend to individuals and businesses alike, encompassing a spectrum of financial solutions. These include transactional accounts, savings and investment vehicles, loans, SME banking services, and foreign exchange facilities.
To further enhance its value proposition, Bank Gaborone collaborates with its sister company, BG Insurance Agency, to extend a range of insurance products to the market.
5. Stanbic Bank Botswana Limited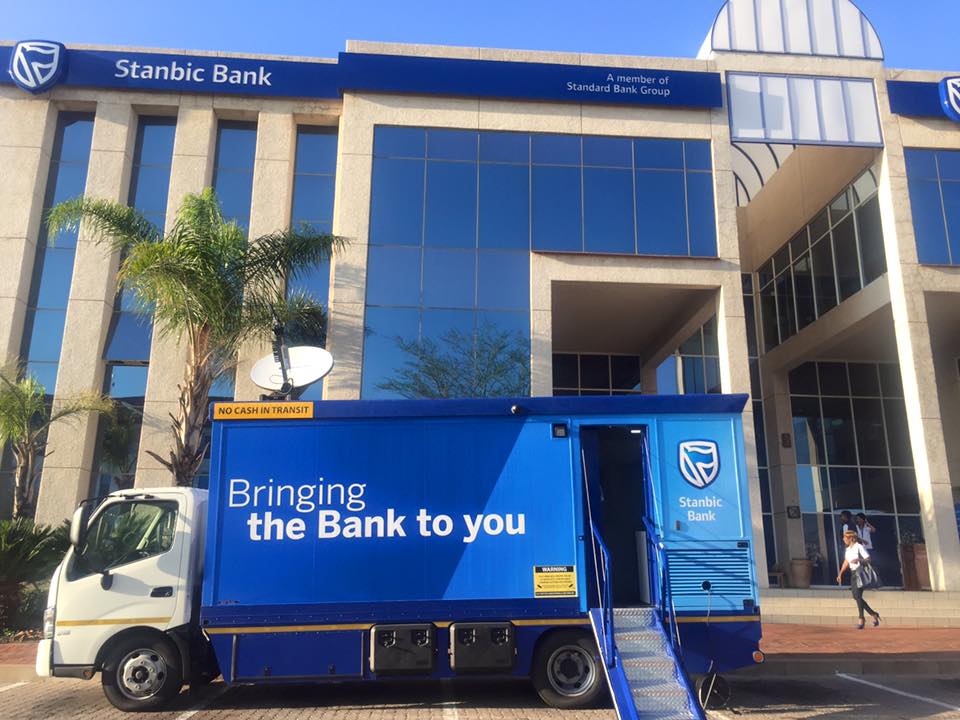 Overview
Established: 1862
Origin: Britain
Business Type: Listed Company
Number of Branches: 12
Locations: Countrywide
Website: www.stanbicbank.co.bw
About Stanbic Bank
Stanbic Bank stands as a comprehensive provider of financial services, encompassing the entire spectrum of offerings within its Corporate & Investment Banking, Personal, and Business Banking divisions (PBB).
Botswana Operations
The remarkable journey of Stanbic Bank in Botswana commenced in 1992, and since then, it has blossomed into a prominent financial institution. As an integral component of the Standard Bank Group, Africa's preeminent bank in terms of assets, Stanbic Bank Botswana continues to make significant strides.
Empowering a workforce exceeding 600 professionals, Stanbic Bank's unwavering commitment to excellence is mirrored by its robust branch network. The bank's wide-reaching influence extends to 12 strategically positioned branches across the nation.
This comprehensive reach is further amplified by the presence of 62 ATMs dispersed nationwide, offering accessible financial services to a broad spectrum of clients. To enhance convenience for its clientele, the bank also deploys POS machines at various retail outlets.
6. Standard Chartered Bank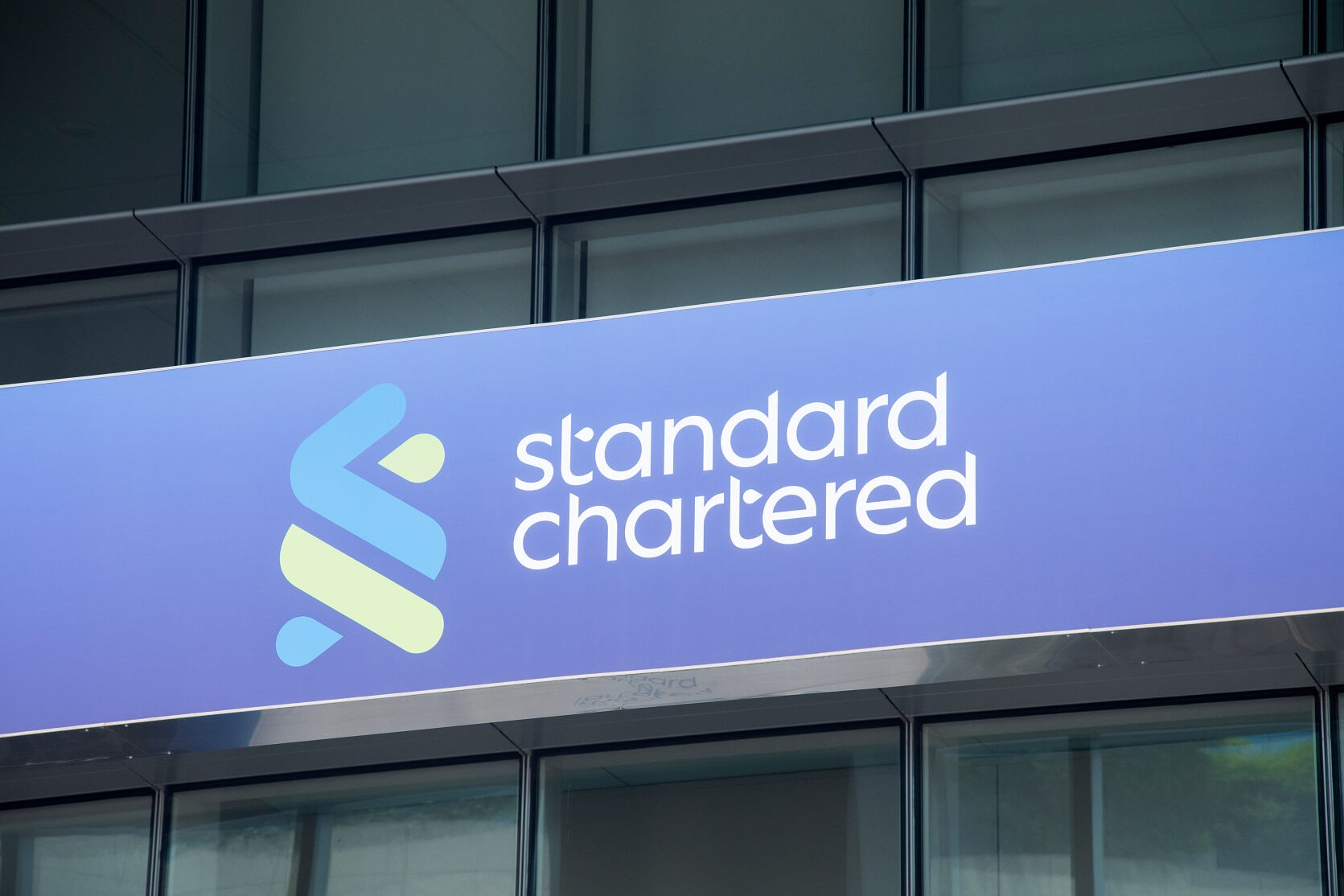 Overview
Established: 1897
Origin: Britain
Business Type: Listed Company
Number of Branches: 17
Locations: Countrywide
Website: www.sc.com/bw
About Standard Chartered
Distinguished by its extensive portfolio of services, Standard Chartered is committed to providing an array of offerings catering to retail, corporate, and institutional clients. Within its retail banking domain, the bank excels in delivering an assortment of products and services, spanning Wealth Management, SME Banking, and Lending.
Botswana Operations
A remarkable testament to the bank's enduring legacy, Standard Chartered Bank Botswana embarked on its journey in 1897, securing the distinction of being the nation's oldest banking institution. A significant milestone was reached in 1956 when the establishment attained full branch status.
Subsequently, the bank extended its footprint by inaugurating three new branches, strategically located in Lobatse (1958), Mahalapye (1963), and Gaborone (1964).
Paving the way for further growth, Standard Chartered Bank Botswana underwent full incorporation in 1975, embracing a full-fledged board structure. An embodiment of its commitment to transparency and accessibility, the bank made a noteworthy move by listing on the Botswana Stock Exchange. Notably, 25% of the bank's shares were made available to the public, fostering a sense of collective ownership.
As of the time of composing this article in 2021, Standard Chartered's operational prowess shines through its extensive network of 17 branches situated across the nation. Beyond its core financial role, Standard Chartered Bank Botswana actively engages in community-driven initiatives, underscoring its dedication to constructing a sustainable and socially impactful business landscape within Botswana.
A Glimpse into Botswana's Banking Landscape
Botswana's leading banks include:
Absa Bank
First National Bank
Access Bank
Stanbic Bank
Standard Chartered Bank
In a world driven by financial progress, understanding the retail banking options available in Botswana empowers both individuals and businesses to make informed decisions aligned with their needs and aspirations. These banks collectively form the foundation of Botswana's economic vibrancy and financial security.
With a strong banking infrastructure, businesses and individuals alike can confidently engage in trade, investment, and wealth management, elevating Botswana's economic landscape to new heights.