Have you ever wondered which companies dominate the retail industry? With the rise of online shopping and the pandemic changing consumer behaviour, the retail landscape has shifted significantly. So who are the biggest players in the game?
Retail is a massive industry, with companies ranging from small local boutiques to multinational corporations. The retail sector employs millions of people and generates trillions of dollars in revenue each year. However, only a handful of companies hold a significant share of the market.
The retail industry is constantly evolving, and the biggest companies are constantly adapting to stay ahead of the competition.
In this article, we will explore the top retail companies in the US and how they have managed to maintain their position at the top of the industry.
Retail refers to the sale of goods or services to the final consumers for personal or household use, typically through physical or online stores.
What is Business Strategy?
Business strategy is essentially a plan for achieving your business goals. It establishes a set of principles that guide your business priorities, decisions, and actions.
However, it's important to note that business strategy is not the same as the specific tactics you'll use to execute it.
Your strategy should be based on your overall vision for the company. This may involve expanding into new markets, or it may involve strengthening your position in existing markets. But whatever your goals may be, creating an effective business strategy requires careful research and analysis.
10 Biggest Retail Companies in America 2023


Retail companies are businesses that specialize in selling goods or services to consumers, such as electronics, apparel, groceries, and various other products. These sales make up a significant portion of consumer spending and contribute to the U.S. economy.
Historically, retailers have sold their products through physical stores, but the trend has shifted towards online sales through websites, marketplaces, and mobile applications.
This list features the top 10 largest retail companies based on their 12-month trailing revenue. The list includes only publicly traded companies in the U.S. or Canada, either directly or through American Depository Receipts (ADRs).
It is important to note that some companies outside the U.S. report profits semi-annually rather than quarterly, resulting in potentially older data compared to companies reporting quarterly.
All data used is courtesy of YCharts.com and is as of December 22, 2022.
Revenue (TTM): $600.1 billion
Net Income (TTM): $9.0 billion
Market Cap: $391.5 billion
1-Year Trailing Total Return: 5.6%
Exchange: New York Stock Exchange (NYSE)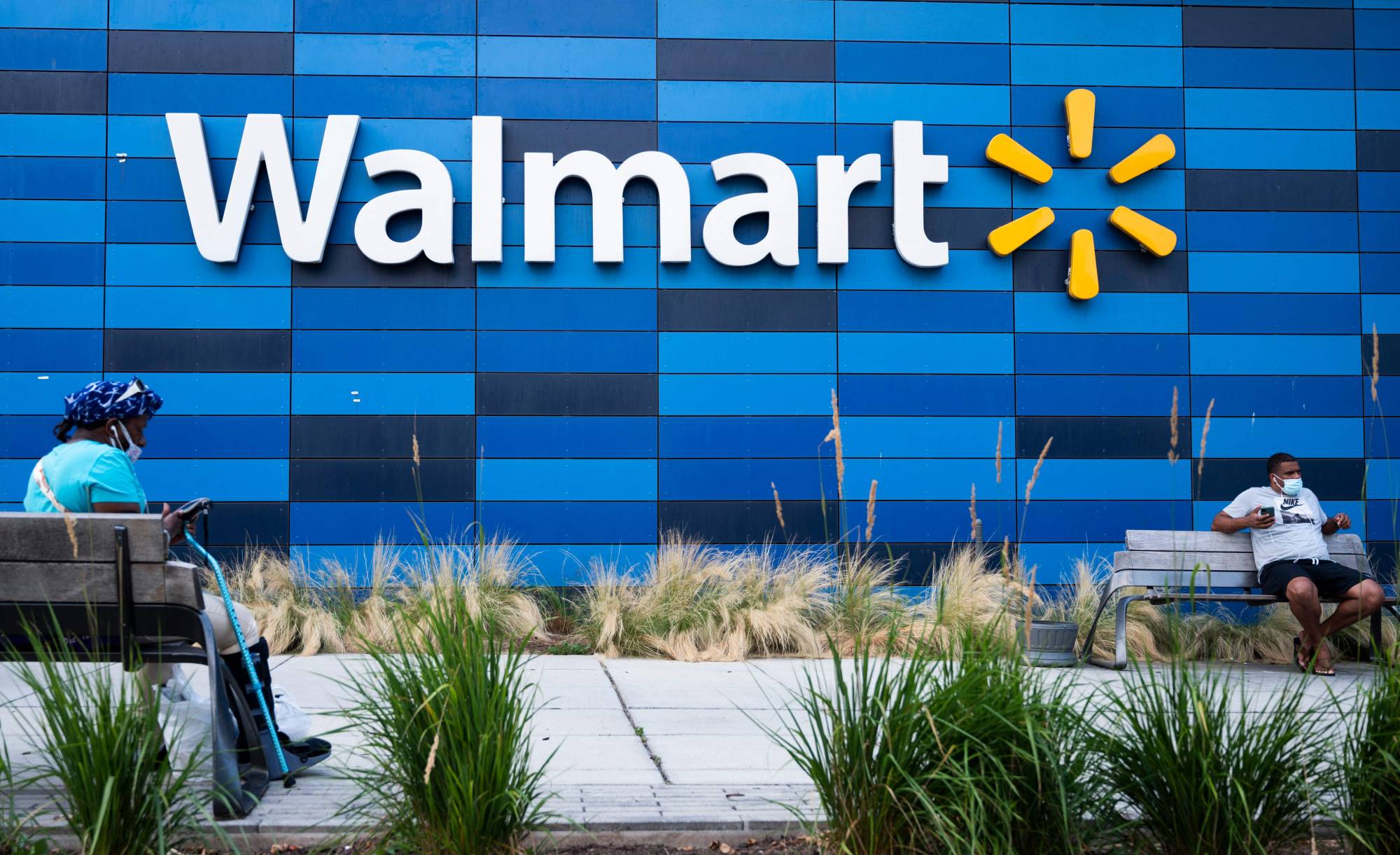 Walmart is a company that operates in both retail and wholesale businesses, offering various merchandise and services worldwide through stores and online platforms at low prices. The company sells a wide range of products such as apparel, household essentials, electronics, small appliances, jewellery, home improvement tools, and pharmaceutical products.
Walmart also provides various services like auto care, product warranties, registries, and pharmaceutical services to its customers.
2. Amazon.com Inc. (AMZN)
Revenue (TTM): $502.2 billion
Net Income (TTM): $11.3 billion
Market Cap: $885.2 billion
1-Year Trailing Total Return: -49.1%
Exchange: NASDAQ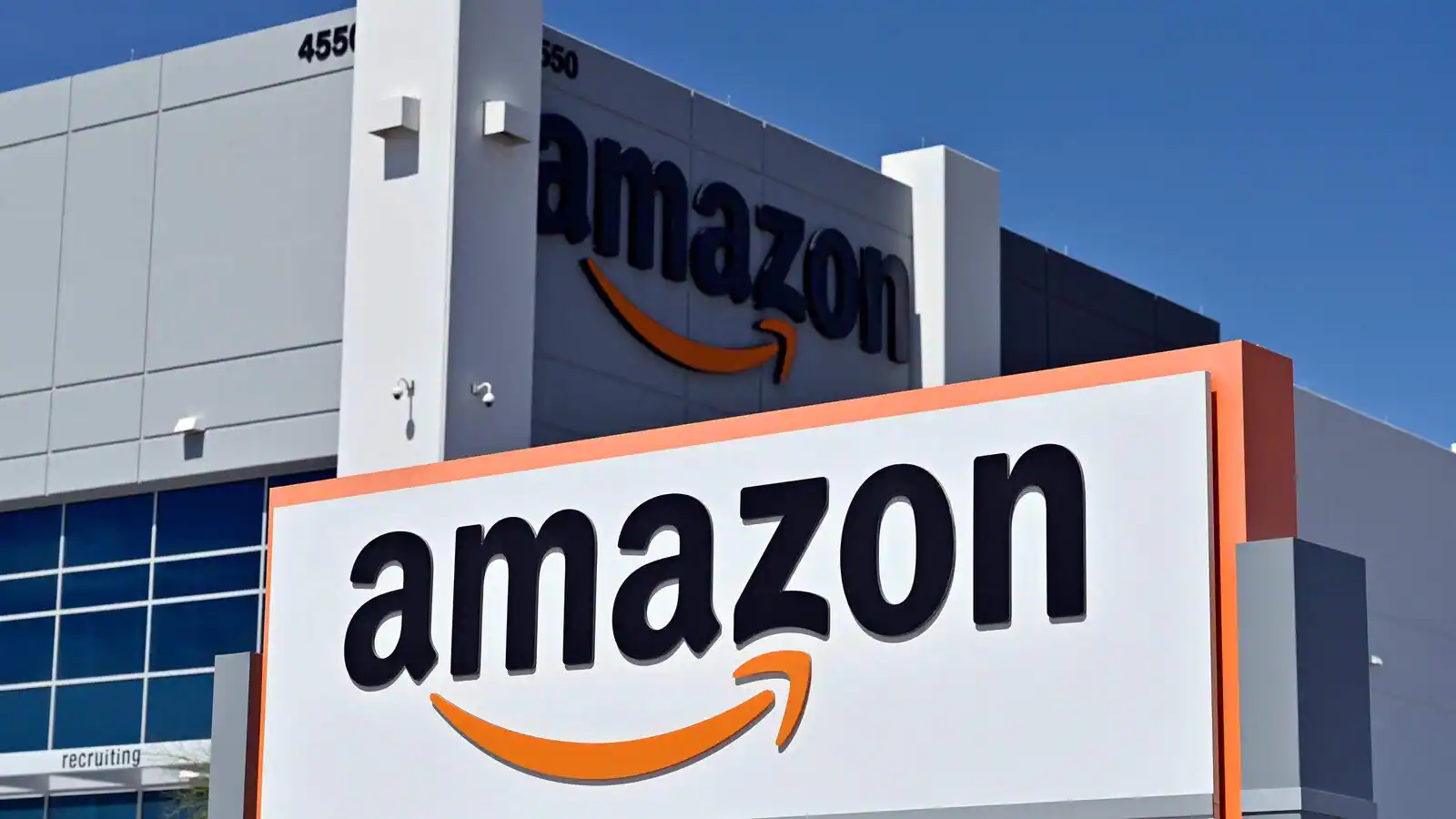 Amazon.com is a global e-commerce retailer that operates primarily through its websites, selling a diverse range of products and services. The company purchases merchandise and content for resale from vendors, as well as offers products from third-party sellers.
In addition to retail, Amazon provides various subscription services and web services, including streaming entertainment and cloud computing.
The company also manufactures and sells electronic devices such as Kindle E-readers, Fire Tablets, Fire TVs, and Echo & Alexa. Furthermore, Amazon has expanded its retail operations to include groceries through its subsidiary, Whole Foods Market Inc.
3. Costco Wholesale Corp. (COST)
Revenue (TTM): $231.0billion
Net Income (TTM): $5.9 billion
Market Cap: $205.1 billion
1-Year Trailing Total Return: -14.7%
Exchange: NASDAQ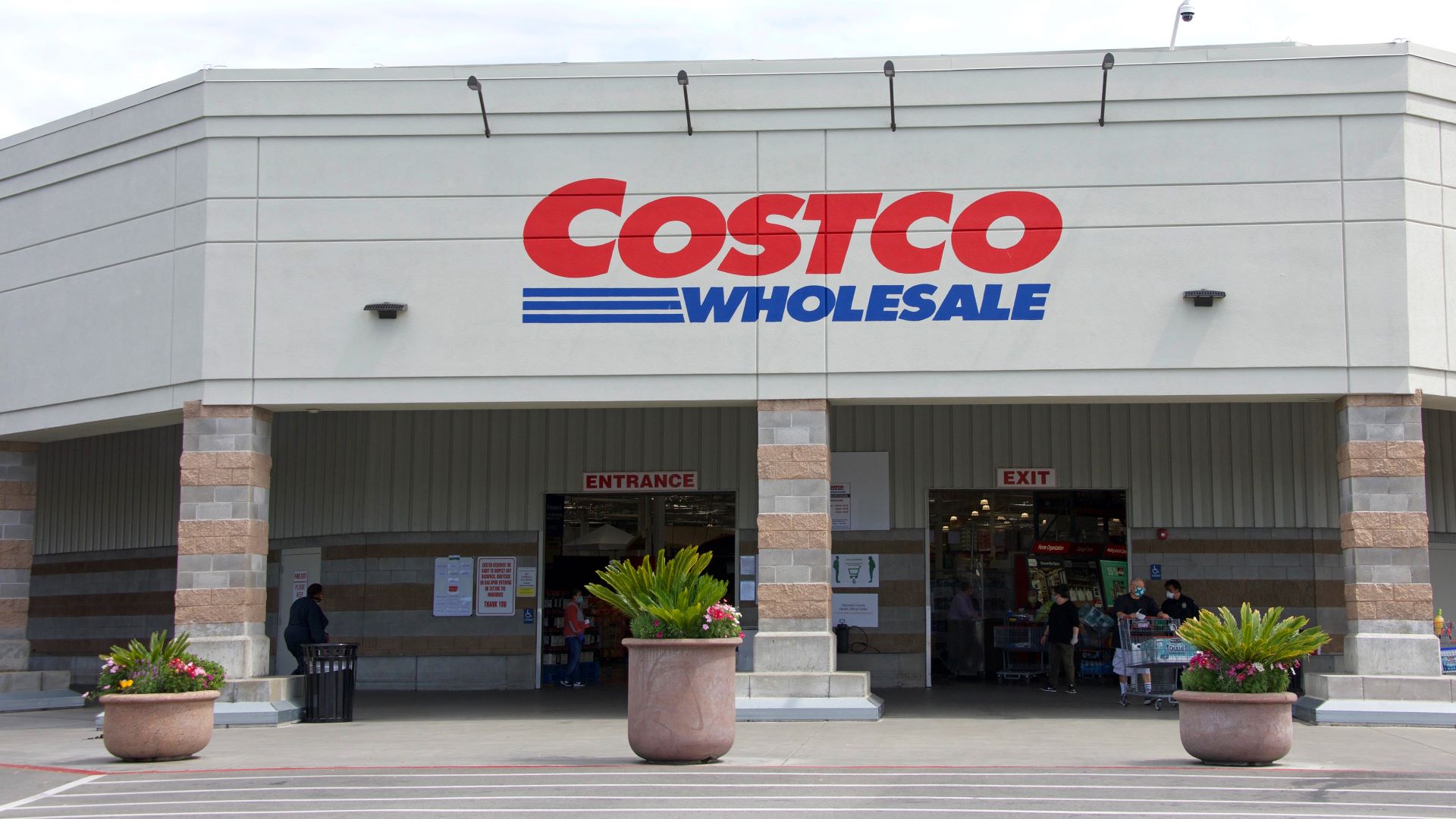 Costco is a membership-based retail warehouse company that operates mainly in North America and selected locations in Asia and Latin America. They offer a wide range of merchandise, including packaged foods, groceries, automotive supplies, toys, hardware, sporting goods, jewellery, electronics, apparel, and health and beauty aids.
Costco is unique in its retail model, as customers pay an annual membership fee to shop at their stores, which allows them access to bulk purchasing and lower prices.
Added to its retail services, the company also provides gas station and pharmacy services. Costco has a reputation for offering high-quality products at competitive prices, and its bulk purchasing model allows them to pass on savings to its customers.
4. The Home Depot Inc. (HD)
Revenue (TTM): $157.3 billion
Net Income (TTM): $17.1 billion
Market Cap: $325.5 billion
1-Year Trailing Total Return: -16.2%
Exchange: NYSE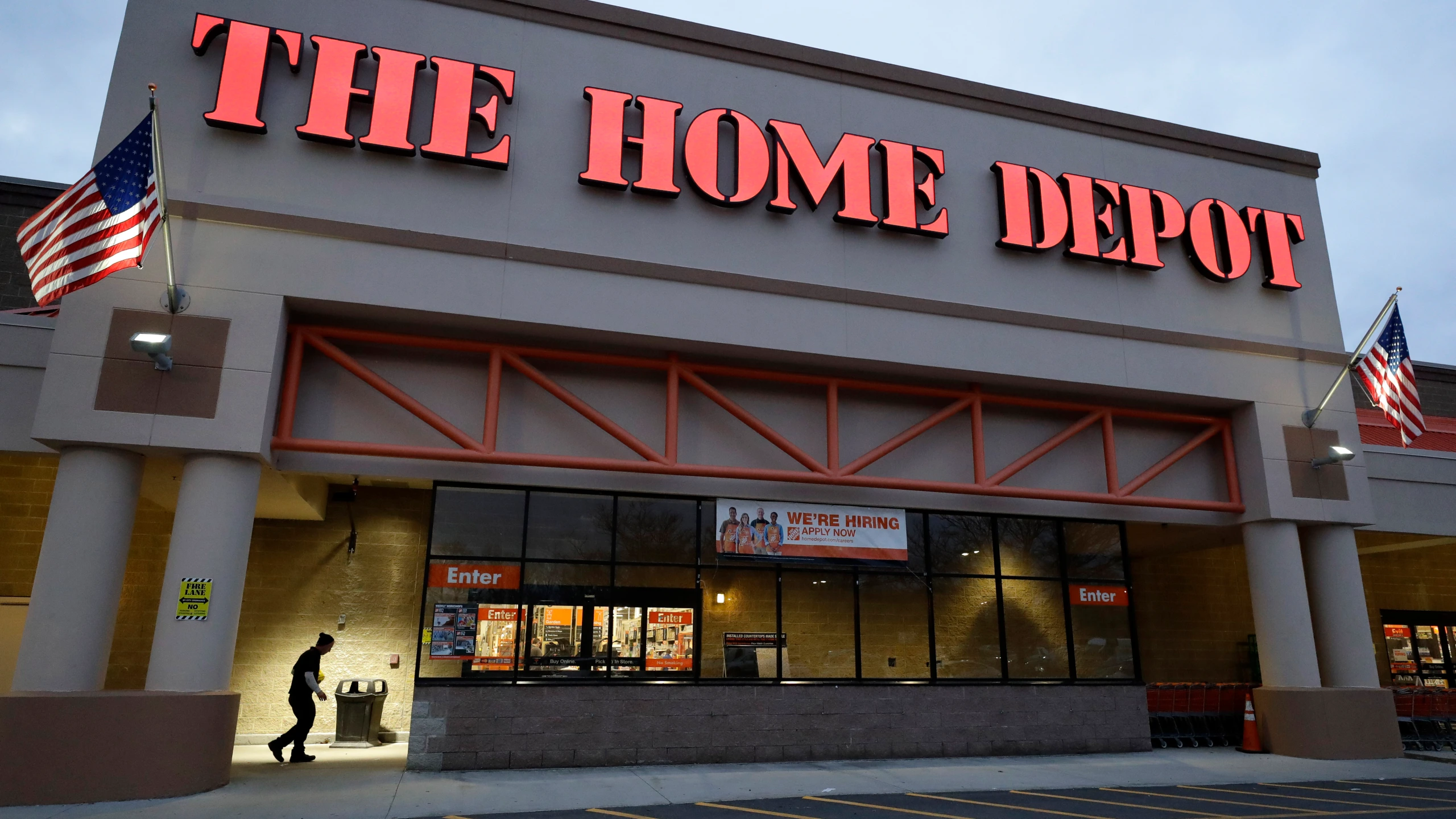 Home Depot is a hardware retail company that operates stores specializing in the sale of building materials and home improvement products, primarily in North America. The company offers a wide range of building materials, home improvement, lawn, and garden products, as well as various services such as installation services and tool and equipment rentals.
Revenue (TTM): $156.9 billion
Net Income (TTM): $254.3 million
Market Cap: $91 .0 billion
1-Year Trailing Total Return: -18.9%
Exchange: NASDAQ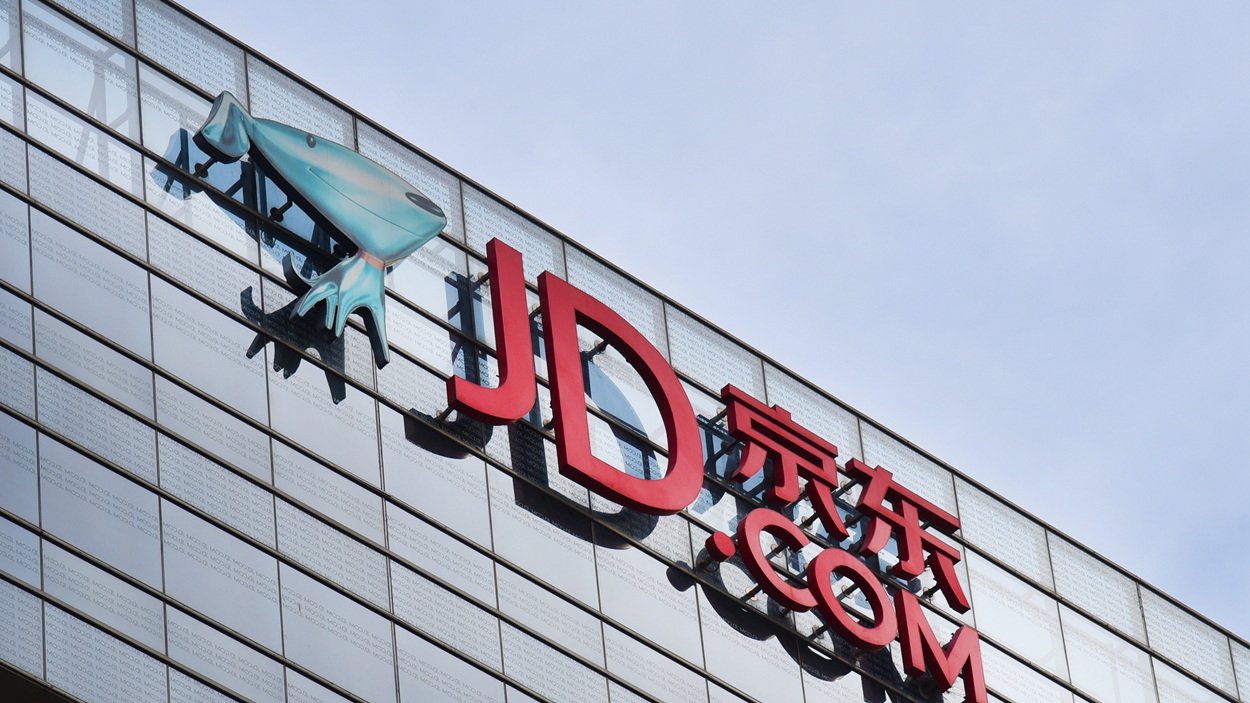 JD.com is an e-commerce retailer that specializes in the sale of electronics and general merchandise products such as audio and video equipment, as well as books.
The company also offers an online marketplace where third-party vendors can sell their products to customers primarily through its websites and mobile apps. JD.com also provides logistic services, technology services, overseas business, insurance, and O2O to its customers.
Revenue (TTM): $146.5 billion
Net Income (TTM): $2.4 billion
Market Cap: $31.8 billion
1-Year Trailing Total Return: 3.3%
Exchange: NYSE
Kroger is a retail company that operates various types of stores across the United States. Its range of stores includes supermarkets, multi-department stores, jewellery stores, and convenience stores. Kroger owns several brands, such as Private Selection, Bakery Fresh Goodness, Home Chef, and Simple Truth.
The company has a unique advantage over other retail companies as it manufactures and processes some of the foods that it sells in its supermarkets. This control over its supply chain allows Kroger to ensure the quality of its products and also provide them at competitive prices.
Kroger's focus on its customers is evident through its initiatives to provide healthy food options, including organic and plant-based products, and also through its programs to reduce food waste. Additionally, Kroger offers various services such as online grocery ordering and delivery, which has become increasingly important for customers in recent years.
7. Walgreens Boots Alliance Inc. (WBA)
Revenue (TTM): $132.7billion
Net Income (TTM): $4.3 billion
Market Cap: $33.4 billion
1-Year Trailing Total Return: -19.1%
Exchange: NASDAQ
Walgreens Boots Alliance is a company that provides drugstore services primarily in the U.S. and Europe. In the U.S., the company operates pharmacy-led retail businesses under the brand names Walgreens and Duane Reade.
The retail stores sell products such as medicines, health and wellness products, personal care items, household items, beauty products, and photo services. The company also operates internationally, running retail stores that sell products under brand names like No7, Liz Earle Beauty Company, and Soap & Glory.
In addition to its retail operations, Walgreens operates a wholesale business that supplies medicines, other healthcare products, and related services to doctors, health centres, and hospitals. The company's wholesale business operates under the Alliance Healthcare brand and provides distribution and related services to pharmaceutical manufacturers and healthcare providers across Europe.
Overall, Walgreens Boots Alliance's goal is to help people lead healthier and happier lives by providing them with convenient access to affordable healthcare and wellness products.
8. Alibaba Holdings (BABA)
Revenue (TTM): $131.4 billion
Net Income (TTM): $2.3 billion
Market Cap: $232.5 billion
1-Year Trailing Total Return: -28.6%
Exchange: NASDAQ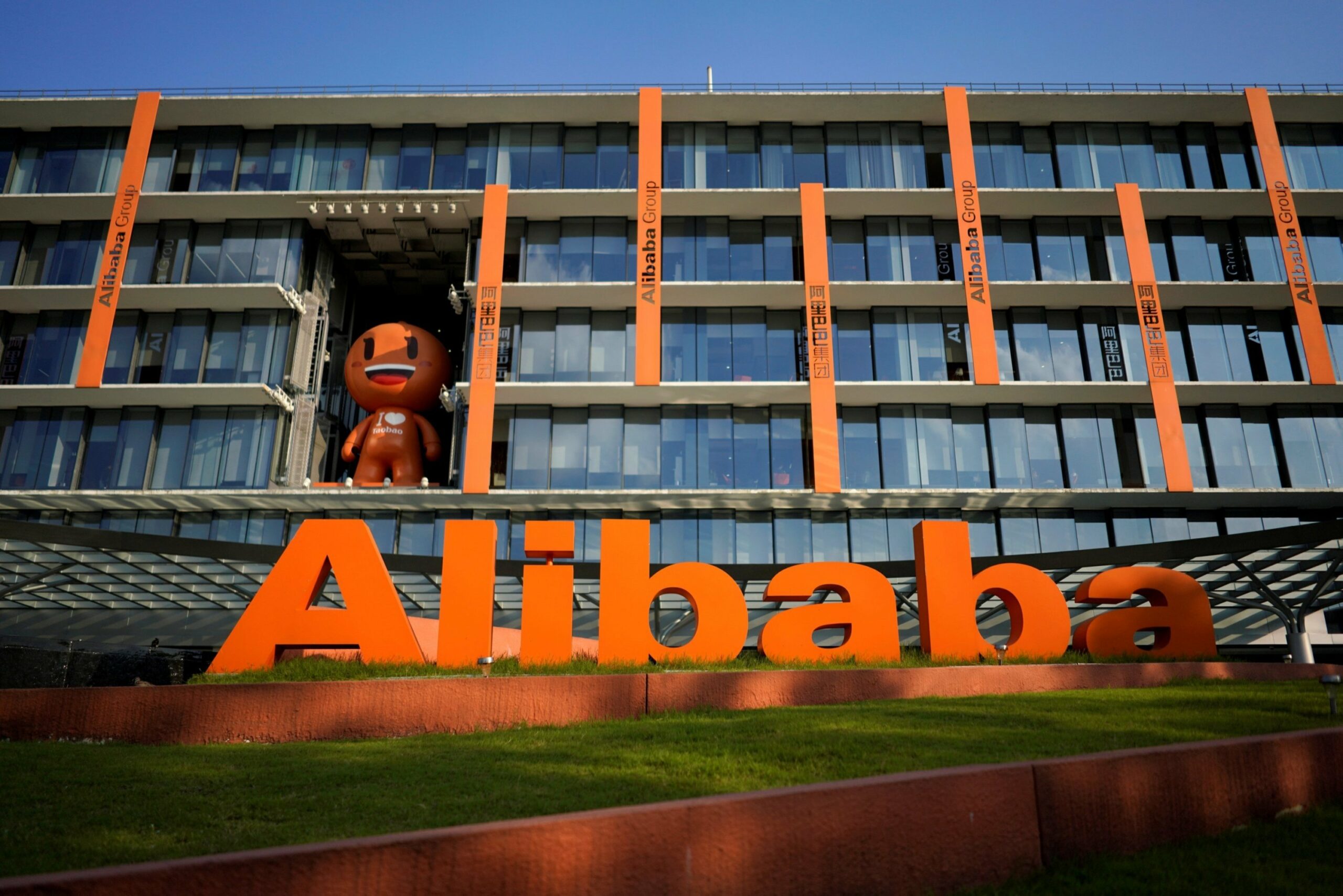 Alibaba Group Holding Limited is a Chinese multinational conglomerate holding company. It specializes in e-commerce, retail, the Internet, and technology. The company was founded in 1999 and is one of the largest online and mobile commerce companies in the world. It is also among the largest Internet and artificial intelligence companies.
Alibaba's mission is to make it easy to do business anywhere. The company's businesses include Taobao, a consumer-to-consumer retail website, Tmall, a business-to-consumer retail website, and Alipay, the world's largest third-party online and mobile payment platform.
In 2014, Alibaba made the world's largest initial public offering (IPO) ever at that time.
Revenue (TTM): $108.7 billion
Net Income (TTM): $3.5 billion
Market Cap: $65.5 billion
1-Year Trailing Total Return: -34.0%
Exchange: NYSE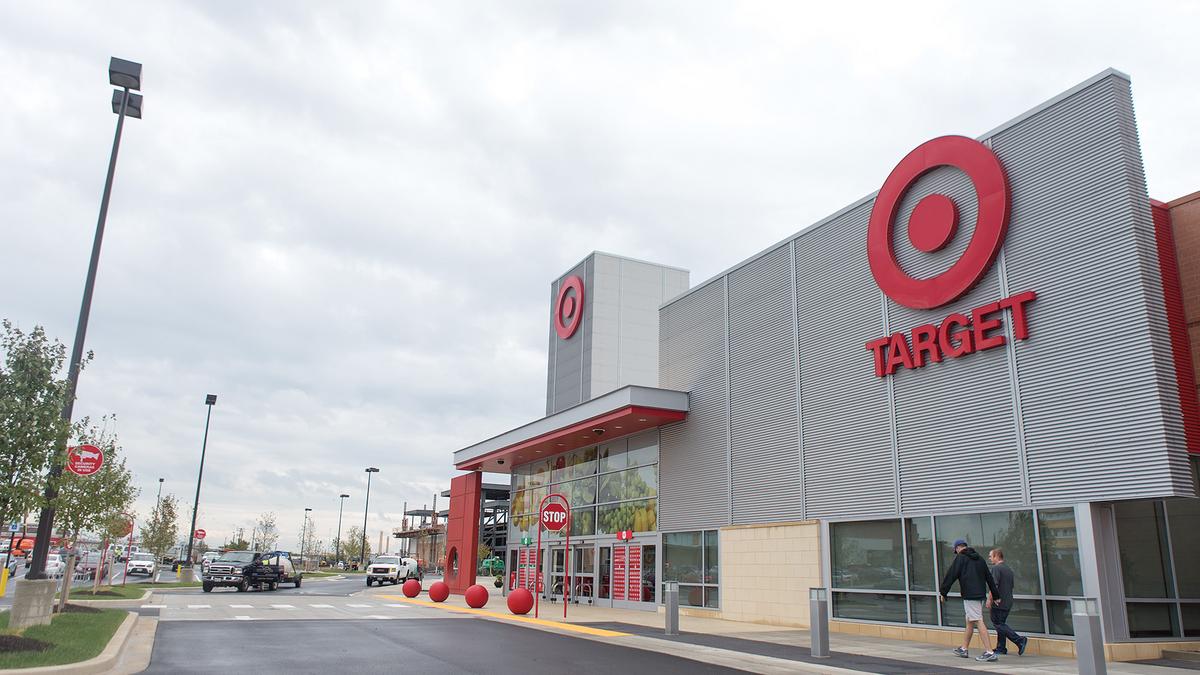 Target is a retailer that operates both online and brick-and-mortar stores throughout the United States. It sells a wide range of products including curated and general merchandise, as well as food items such as perishables, dry groceries, dairy, and frozen goods. Target's 1,948 stores offer a variety of discounted products under brand names like Market Pantry, Pillowfort, Favorite Day, and Good & Gather.
Target's online platform also allows customers to shop for products from the comfort of their own homes. Customers can browse and purchase items from the website and have them delivered straight to their doorstep. Target's focus on providing affordable products has made it a popular choice among consumers looking for good deals.
10. Lowe's Companies (LOW)
Revenue (TTM): $96.0 billion
Net Income (TTM): $6.7 billion
Market Cap: $122.4 billion
1-Year Trailing Total Return: -16.5%
Exchange: NYSE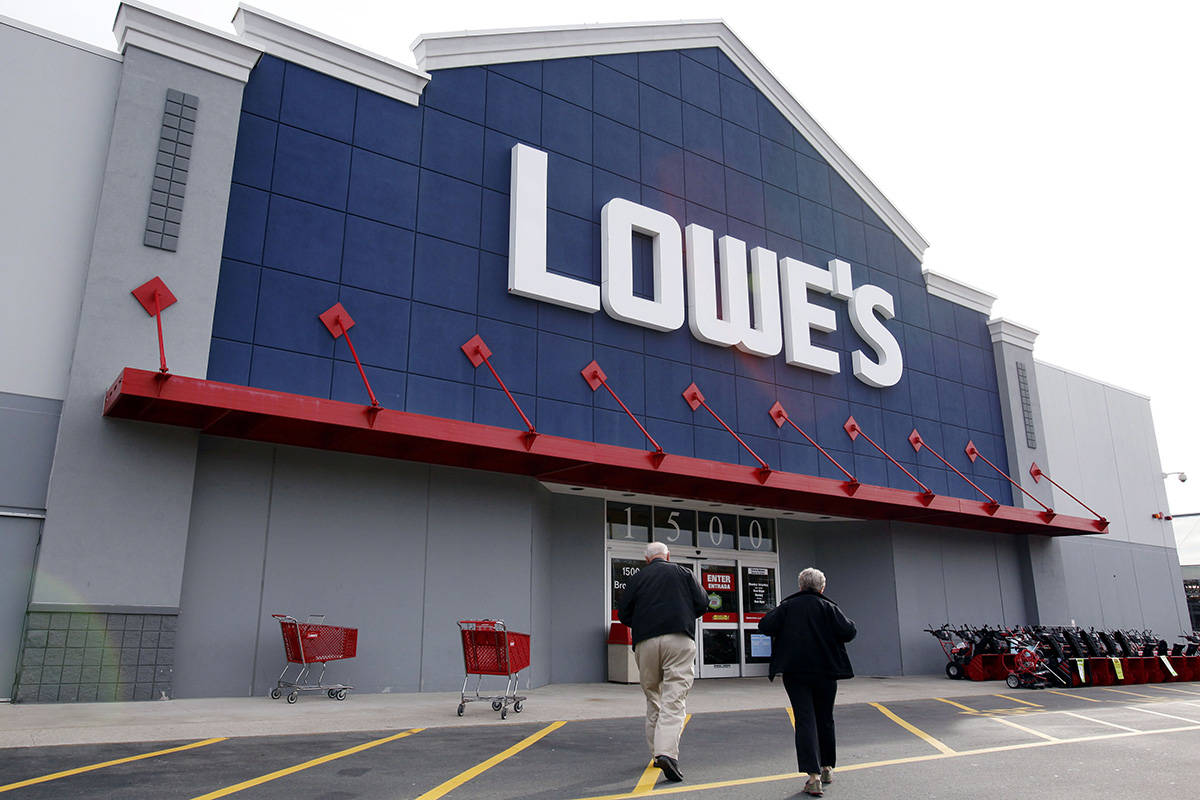 Lowe's Companies, Inc. is a home improvement company headquartered in Mooresville, North Carolina. The company operates a chain of retail stores in the United States and Canada, offering a wide range of products for home improvement.
Founded in 1946, Lowe's is the second-largest home improvement retailer in the United States, trailing behind Home Depot. The company sells appliances, tools, hardware, lumber, and building materials. In addition to its product offerings, Lowe's also provides installation services for products such as roofing, siding, and flooring.
The company's MyLowe program offers repair and maintenance services for home products. Customers can access their purchase history, create shopping lists, and manage their projects using the program.
With a commitment to customer satisfaction, Lowe's aims to provide quality products and services to enhance homes and improve living spaces.