Elon Musk, the co-founder of OpenAI, has entered the AI industry again with his new company, X.AI.
The company is registered in Nevada, with Musk as the sole director and Jared Birchall, who runs Musk's family office, as the secretary. As a private company, X.AI is authorized to sell 100 million shares.
X.AI is Musk's vision of an "everything app," a single software that can be utilized for all purposes of daily life and work, from social media to payments, and now, artificial intelligence. Twitter's corporate name has been changed to X Corp., and the company is registered in Nevada. Its parent company is X Holdings Corp.
The rumour of Musk working on a ChatGPT alternative has been surfacing since February. Musk has set up a research lab, with Igor Babushkin, a former OpenAI and Deepmind researcher, taking a leading role. According to Business Insider, Musk has purchased thousands of graphics cards that are typically used to train large AI models.
This move by Musk highlights his continuous drive for innovation and disruption. The development of a ChatGPT alternative and the utilization of graphics cards for large AI models could significantly impact the AI industry. Musk's track record of success in creating innovative companies and pushing technological boundaries make this an exciting development to keep an eye on.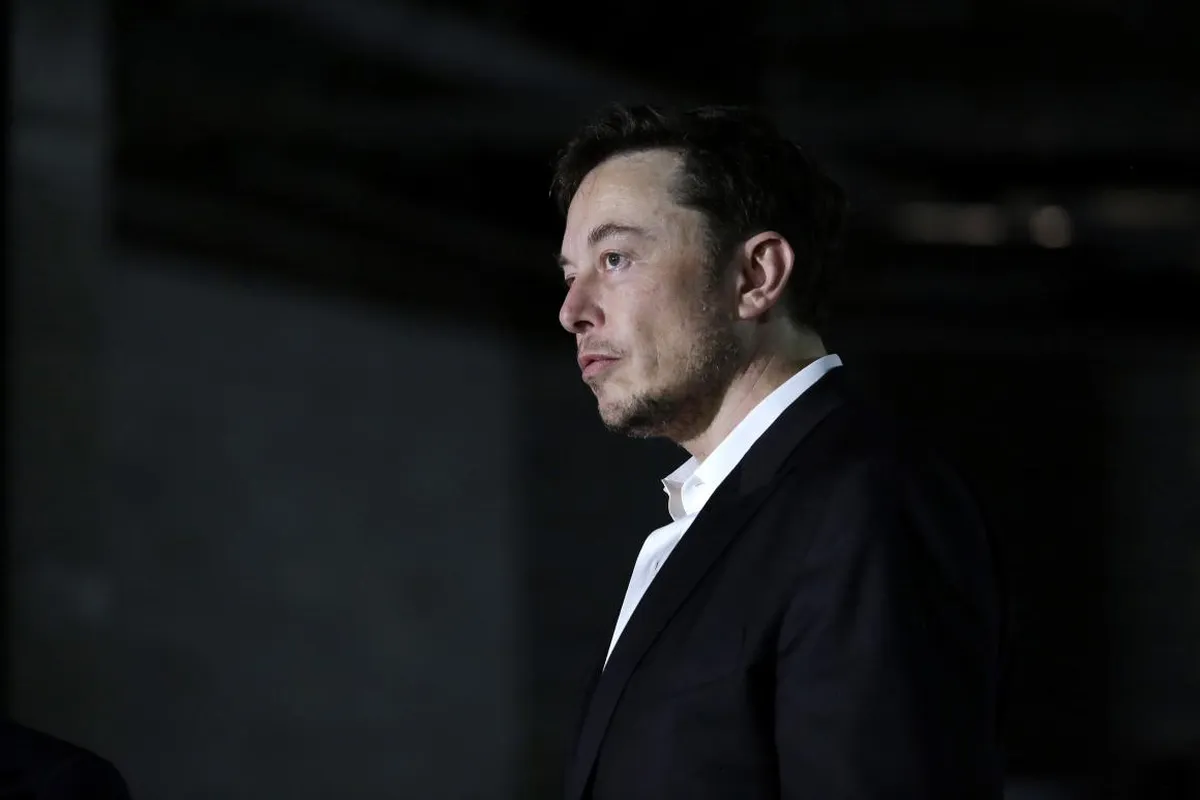 In a recent legal filing, it was stated that Twitter, Inc. no longer exists as it has been merged into X Corp, the successor in interest to the named Defendant. The filing was made by Rule 7.1 (a)(1) of the Federal Rules of Civil Procedure.
Meanwhile, Elon Musk, the co-founder of OpenAI, recently appeared on "Tucker Carlson Tonight" where he spoke about the potentially destructive nature of Artificial Intelligence (AI). In the interview, Musk expressed his concerns about the risks associated with AI and highlighted the need for the responsible development of the technology.
As a thought leader and innovator, Musk's focus on responsible AI development and the potential of X.AI is sure to have an impact on the future of technology. It will be interesting to see how X.AI evolves and how it contributes to the development of AI responsibly and beneficially.
Elon Musk gestures as he speaks during a press conference at SpaceX's Starbase facility near Boca Chica Village in South Texas. (Jim Watson/AFP via Getty Images, File / Getty Images)
In the interview with Tucker Carlson, Musk stated that AI can be more dangerous than mismanaged aircraft design, production maintenance, or car production. Despite the probability of AI causing destruction being small, the possibility is non-trivial and may lead to civilization's destruction.
Musk has been a vocal advocate for the responsible development of AI, and he and other tech leaders have signed a letter calling for a minimum six-month pause on training powerful AI systems.
The letter highlights the importance of building safety measures into AI systems to prevent unintended consequences and notes that a pause would provide time to establish safety guidelines and evaluate the impact of existing AI systems.